Primary Source Learning: U.S. History by Time Period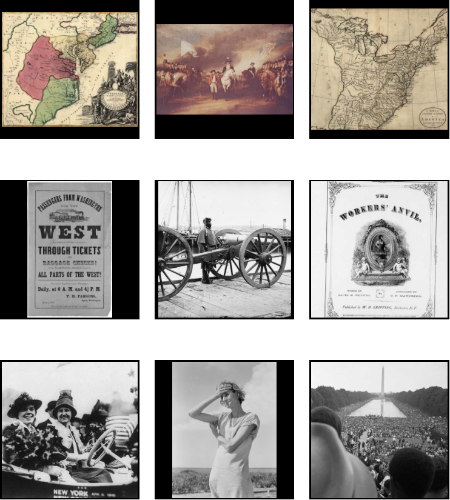 The U.S. History Primary Source Timeline spans nearly 400 years, covering 9 time periods. Each time period includes an overview and several subsections and each of these, in turn, provide background information and a selection of curated primary sources.
Another resource is the U.S. History by Time Period page. It is divided into 21 time periods and contains a curated set of links to Library primary source collections and resources and Primary Source Nexus posts. Learning activities and lesson plans accessible from this page are highlighted below.
Transatlantic Encounters & Colonial Beginnings
Colonial North America
American Revolution
The Early Republic
Territorial Expansion & Manifest Destiny
Transformation in Antebellum America
Civil War & Reconstruction
Origins of the New South
Western Expansion
The U.S. & the World Around the Turn of the 20th Century
Populism & Progressivism
World War I
The 1920s
The Great Depression & the New Deal
World War II
The Cold War
The 1950s
The 1960s
Politics & Economics Toward the End of the 20th Century
Society & Culture Toward the End of the 20th Century
The U.S. & the World in the 21st Century