Timely Connections: Border Spaces Across Time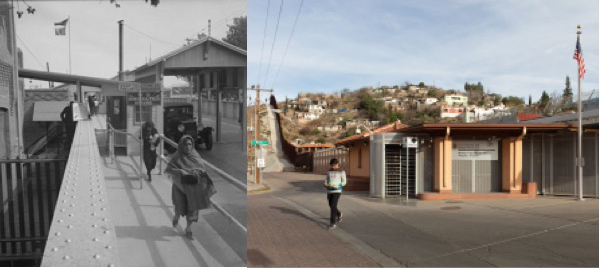 In a blog post titled, "Comparing Primary Sources Depicting Border Spaces" Library of Congress 2019 Hispanic Division Junior Fellow Jaime Conlan provides insight into using historical and contemporary photographs to serve as an important entryway to discuss difficult issues relevant to the curriculum and, ultimately, to better understand Mexico/U.S. border space.
Read the full blog post to access photographs from Library collections and questions to consider when analyzing them. Then take a look at some additional resources linked to below to make further connections and deepen learning.
Comparing Primary Sources Depicting Border Spaces
Additional resources