Guided Primary Source Analysis: Washington D.C. Invites You to the Opening of Congress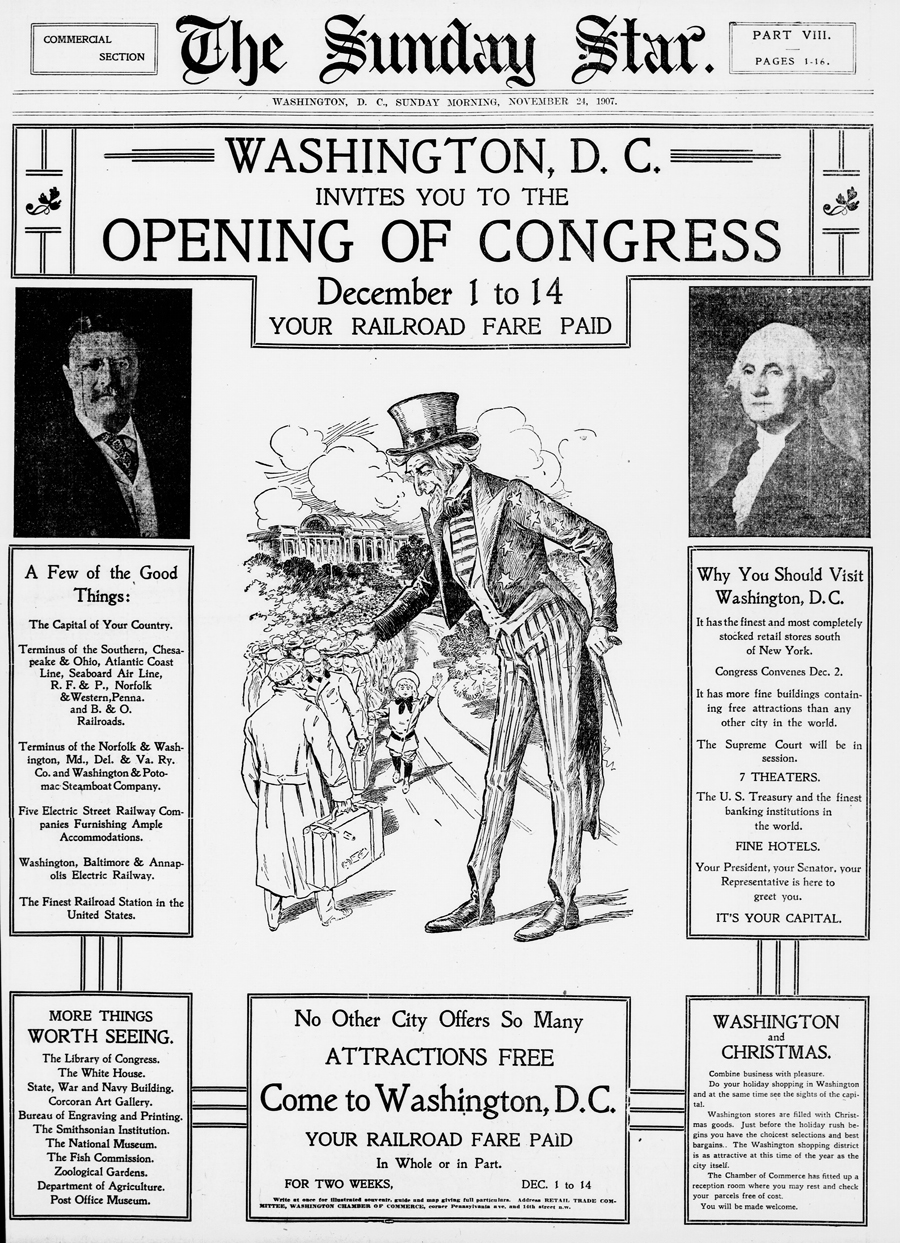 According to this ad, how could you get your free trip to Washington D.C.? How would you get to the U.S. capital from your home town today? How far is it? How much would it cost?
What can you still see now that you could see then?
What places would be on your list of "must sees"?
What other observations, reflections or questions does this source inspire? Let us know!