Guided Primary Source Analysis: The Constitutional Amendment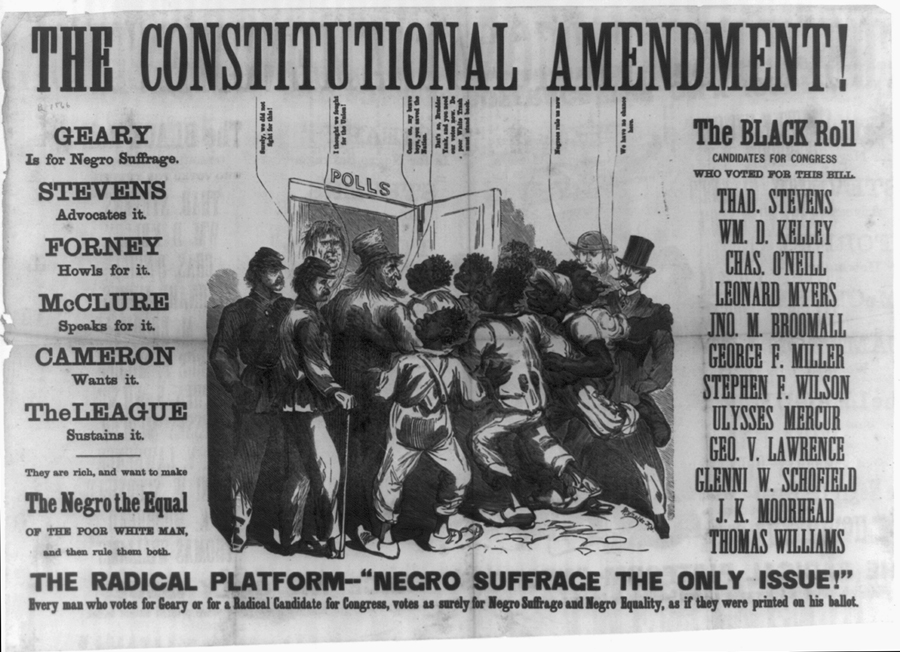 What is the purpose of this poster? What emotions does this poster tap into? Use specific evidence from the source to support your responses.
Who is the audience for this primary source? How do you know? What more do you learn from the source record? Do  you think this poster was effective with its target audience? Why or why not?
Review the National Popular Vote Interstate Compact, then conduct more research on your own. After, use what you learned in your analysis of this historical poster and your investigations to create a poster that supports or opposes the compact.
What other observations, reflections or questions does this source inspire? Let us know!