Guided Primary Source Analysis: When Women are Jurors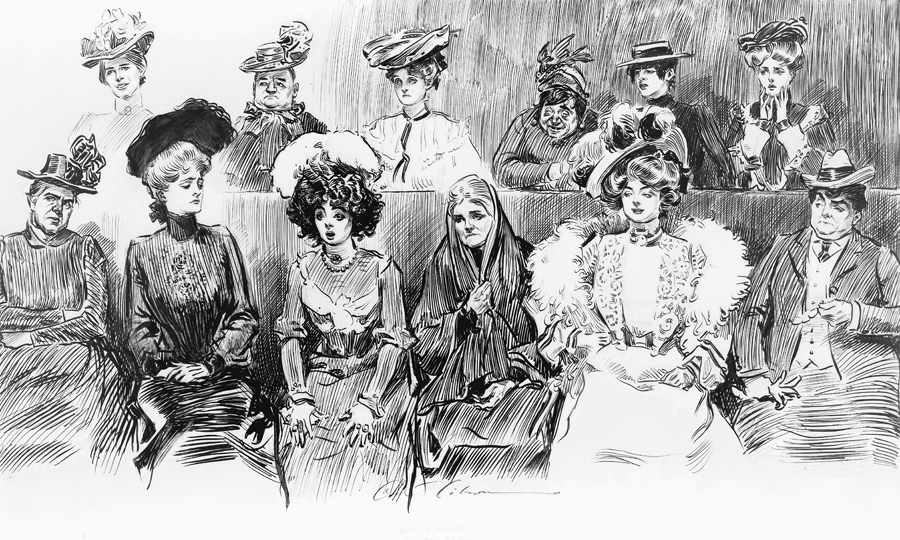 Zoom into a more detailed image of this illustration. Study carefully the expressions–both facial and body–of each woman in this illustration. Use one adjective and one verb to describe each woman based on your analysis of their expressions.
The full title of this illustration is "Studies in expression. When women are jurors." This 1902 illustration provided a social commentary on women acting as jurors in U.S. courtrooms. What do you think was the attitude of the illustrator towards women serving as jurors at the turn of the 20th century? What specific details (facial and body expressions, clothing) from the illustration support your conclusion?
Review the sources linked to below to respond to the question: How does the illustrator's view of women as jurors compare with others of the day?
What other observations, reflections or questions does this source inspire? Let us know!