Guided Primary Source Analysis: Chinese Citizenship in Hawaii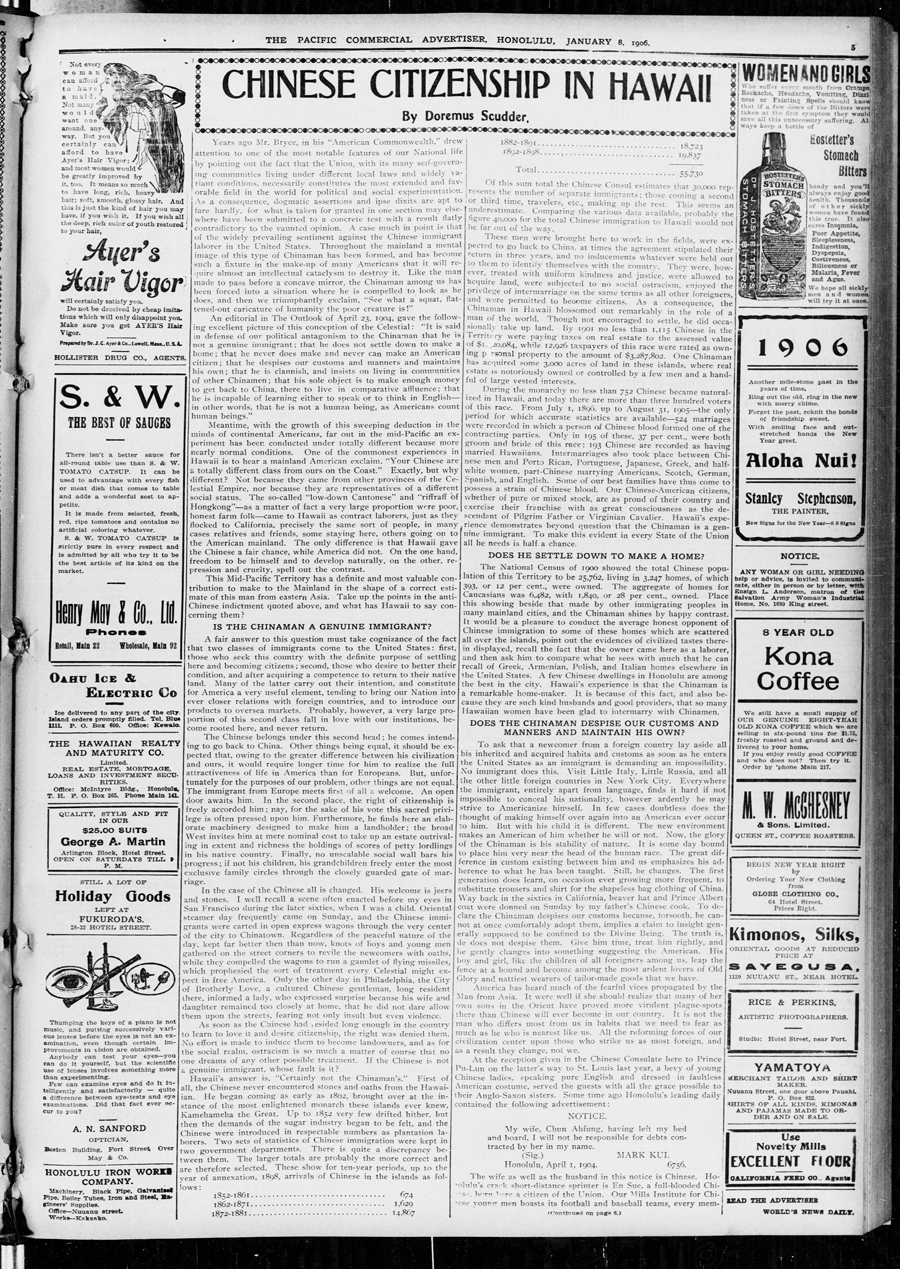 This 1906 newspaper article quotes a 1904 magazine editorial, which sums up the "widely prevailing sentiment against the Chinese immigrant laborer in the United States." Make a list of the arguments for the "defense of our political antagonism to the Chinaman".
The first page of the newspaper article responds to three arguments. Choose one and summarize the comparisons and contrasts the journalist highlights between the Chinese immigrant experience in mainland America and Hawaii. Share your summary with a peer. What understandings of the Chinese immigrant experience at the turn of the 20th century did you discover?
Now research an immigrant group in America today. What are the arguments in defense of the current political antagonism against this group? What are the arguments made by supporters of this immigrant group? Write a paragraph summarizing your understandings of this immigrant group's experience in America today.
What other observations, reflections or questions does this source inspire? Let us know!
---
¹ The Pacific Commercial Advertiser. (Honolulu, Hawaiian Islands), 08 Jan. 1906. Chronicling America: Historic American Newspapers. Lib. of Congress.
² New Outlook, Volume 76 (Google eBook) April 23, 1904. pp. 963-965