Looking Back: Top Content of 2022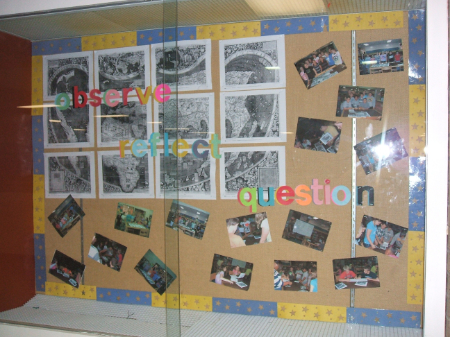 This past year might not have been as easy as we would have wished, but at least there was some sense of normalcy as well as some bright spots. More educators and students discovered and visited the Primary Source Nexus than the year before so we're glad that highlighting great content from the Library of Congress and Teaching with Primary Sources Consortium member as well as strategies and ideas for teaching with primary sources continues to be helpful.
In 2022 we continued our partnership with the National Education Association (NEA) to develop another set of micro-credentials. These professional development offerings are designed to help educators better integrate inquiry learning with primary sources into instruction across grades and disciplines using a variety of frameworks and strategies. Like all NEA micro-credentials, these professional development offerings are free for members and just $75 for non-members. We also have some vouchers for non-members so if you'd like one, use the contact form to send us a message with a valid school email address and a link to your faculty listing on the school website in the message section.
There are now eight TPS micro-credentials available:
These micro-credentials, rooted in developing educator practice, require just 15 hours to complete. In this time educators will adapt or create an activity or lesson that uses primary sources to engage students of all levels and backgrounds in inquiry, enhancing empathy, critical thinking, and content knowledge, skills, and dispositions. In addition to assembling digital portfolios and earning digital badges, educators typically can also receive local/state certification of professional development credit towards license renewal and/or salary advancement.
We also expanded the Citizen U Lesson Library. There are now links to over 200 multidisciplinary civics lessons for grades K-12. Every lesson includes tasks/activities using 1 or more primary sources from the Library of Congress, begins with a task/activity that sparks inquiry, often primary source analysis, follows  up with tasks/activities to deepen inquiry through further student investigations, and concludes with a task/activity that has students applying their learning by taking action that makes contemporary/personal connections.
Be sure to check out the Teaching Now section, featuring innovative ideas for teaching with primary sources from the Library of Congress from amazing educators out in the field. If you have an activity or lesson you'd like to share, please don't hesitate to contact us.
Below we link to our top 60 content for 2022 on the Primary Source Nexus. But, remember, there is so much more to discover. Click on the menu headers—Primary Sources, Learning Resources, Teaching Strategies, TPS & LOC.gov—or the colored section headers in the Browse Site Content box to uncover more. Another great way to find useful sources is to browse through the Themed-based Resources. You also won't want to miss the Featured Sources section, which contains hundreds of guided primary source analysis activities for students in elementary school, middle school, and high school; consider using these to supplement a lesson, as bellringers, or as literacy skill practice.
We believe that learning with primary sources helps students become information literate, a skill all citizens need to keep informed. We're always interested to hear how you are teaching and learning with primary sources from the Library so if you have something to share or have a topic you would like to see highlighted, please contact us.
Kudos to all the educators and students out there for carrying on in amazing and inspiring ways. Here's hoping, once again, for a happier and healthier New Year!
People
Groups
Events/Themes