Primary Source Spotlight: Ida B. Wells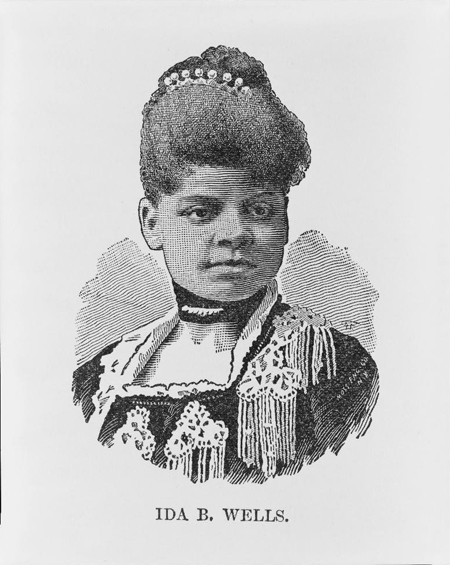 From the Library of Congress:
"The facts have been so distorted that the people in the north and elsewhere do not realize the extent of the lynchings in south," stated Ida B. Wells in June of 1895. Wells worked tirelessly to fight against lynching in the American South through newspapers, pamphlets, and speeches. A former school teacher, she is remembered for her work in both civil and women's rights.
A Red Record: Lynchings in the United States 1892, 1893, 1894 Ida B. Wells
The Red Record 1895 Ida B. Wells
Lynch law in Georgia by Ida B. Wells-Barnett June 20, 1899 pamphlet
To the members of the Anti-Lynching Bureau Ida B. Wells-Barnett, chairman
Women's Rights Activist Ida B. Wells-Barnett online exhibition item
Ida B. Wells historical newspaper coverage
A resolution honoring Ida B. Wells for her activism in the civil rights and women's rights movements and for her influential and inspirational leadership
Guide to the Ida B. Wells Papers 1884-1976 University of Chicago Library
Secondary sources
Related resources