TPS Spotlight: Read.Inquire.Write.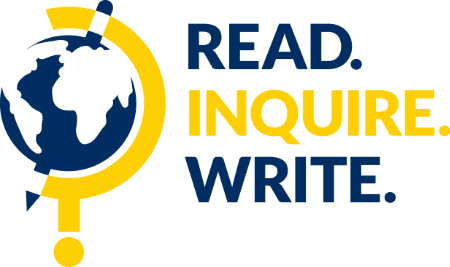 Developed  in partnership with middle school social studies teachers, Read.Inquire.Write. (RIW) supports students in inquiry and argument writing in social studies. All resources are free, thanks to a grant from the Library of Congress Teaching with Primary Sources program, but access to specific materials requires a free teacher account.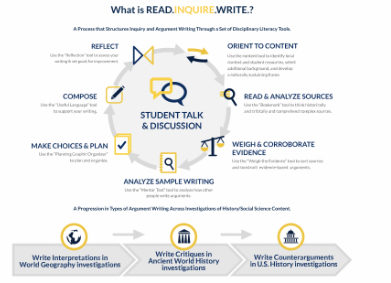 As students progress through investigations in World Geography, Ancient World History, and U.S. History, they draw on their own rich and diverse perspectives while engaging with primary sources that disrupt fixed narratives of steady progress and reveal histories, structures, and practices that give them greater understanding of events and structures that have shaped the world. Along the way, students develop disciplinary knowledge and literacy along with argument writing skills.
World Geography

 investigations lead students to write a

one-sided "interpretation"

(entry-level tasks for learning argument writing)

. 

Ancient World History investigations lead students to write a "critique"

of someone else's argument (mid-level tasks for learning argument writing)

. 

U.S. History investigations lead students to write a "counterargument"

(most complex argument writing task)

.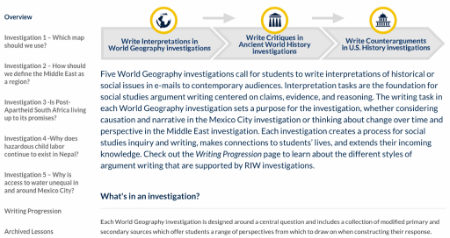 There are five investigations per subject with each investigation organized by a five-day inquiry arc. Investigations all include a curated set of primary sources aligned with a compelling question and writing assignment, student and teacher materials, including examples of student writing, videos of student thinking, and resources to support bilingual and multilingual learners.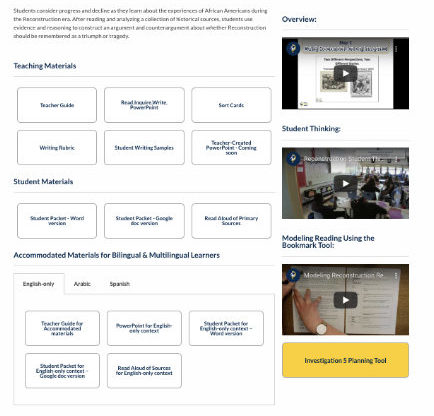 Disciplinary literacy tools support students from a range of literacy and language backgrounds to engage with primary sources through structured talk, intertextual reading, source analysis, historical reasoning, and increasingly complex styles of argument writing. RIW provides descriptions and teacher guides for using the tools along with examples and videos of the tools.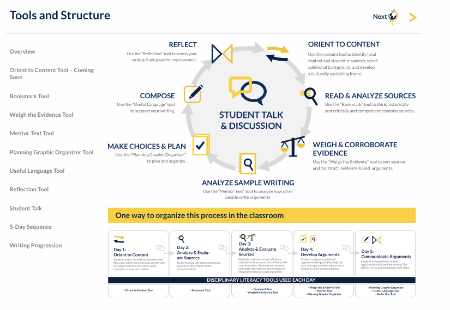 Read.Inquire.Write. also provides support for bilingual and multilingual learners, with explanations and guides for supporting all students' full participation as well as accommodated teaching materials for English, Spanish, and Arabic speakers.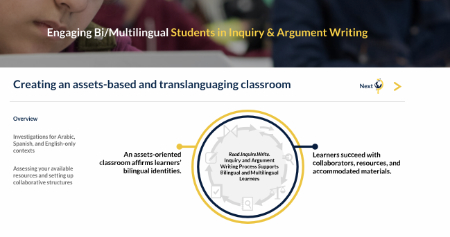 The research-based design principles of Read.Inquire.Write. may be used to create your own investigations. To help get you started, RIW provides examples of using its tools with existing sets of primary sources offered by TPS Consortium partners, core teaching practices to support inquiry and argument writing, and establishing routines to support students' full participation in primary source-based inquiry.