Last Updated on April 10, 2021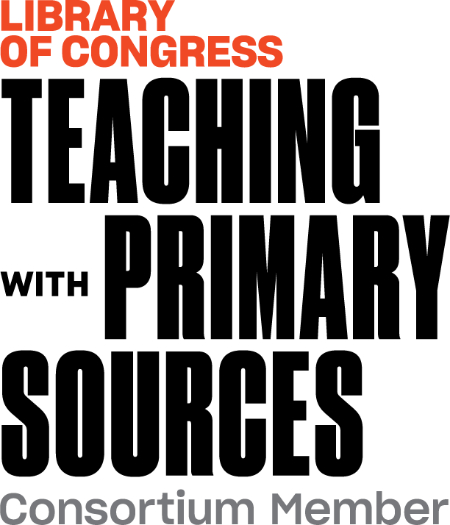 The mission of the Library of Congress Teaching with Primary Sources (TPS) program is to: build awareness of the Library's educational initiatives; provide content that promotes the effective educational use of the Library's resources; and offer access to and promote sustained use of the Library's educational resources.
Learn how to get started with primary sources, then access ready-to-use classroom materials, and further your practice through free professional development.
The Library further achieves the TPS mission through collaborations between the Library and the K‐12 educational community across the United States. The program contributes to the quality of education by helping teachers use the Library's digitized primary sources to engage students, develop their critical thinking skills, and construct knowledge.
The Barat Education Foundation has been a part of the TPS Partner program since 2004. Members of the TPS Educational Consortium assist in the development and dissemination of the TPS program by delivering professional development and academic courses, developing strategies for teaching with primary sources from the Library's collections, designing inquiry-based curriculum and digital interactives using the Library's primary sources, and conducting research on classroom use of primary sources best practices.
Learn more about the TPS goals and the TPS Regional Programs, then get the list of organizations that comprise the TPS Consortium. Don't miss the TPS Spotlights on TPS Consortium members to get more detailed information about the resources they provide.