Timely Connections: Frederick Douglass & the Emancipation Memorial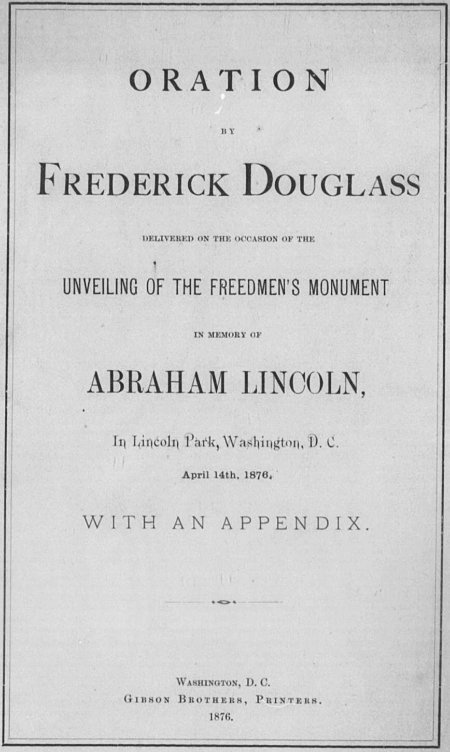 Amid calls for removal of the Emancipation Memorial, also called the Freedmen's Monument, in Washington D.C. and a replica of it in Boston, Washington Post reporter DaNeen L. Brown considers the statue and takes a look back at a speech made by Frederick Douglass at the D.C. unveiling ceremony on April 14, 1876. In the speech, Douglass recognizes the dichotomy of Lincoln's views on slavery while ultimately celebrating the proclamation.
If Harriet Hosmer's design for the memorial—four African-American figures, ascending from slave through producer and contraband, culminating in citizen-soldier—had been used instead, what might public sentiment towards it be today? By looking critically and broadly at our past, including what motivated different people of the times, and considering a broad range of viewpoints, the more thoughtfully we can approach the present and more ably work together build a better, more respectful and inclusive future. What did you learn from investigating the resources below?
Primary sources
Contemporary news sources
Related teaching resources
Related resources