Primary Source Learning: Women Breaking Barriers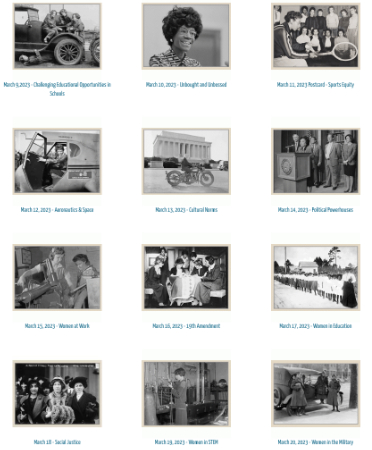 Make connections to women's history by exploring this primary source set put together by TPS Teachers Network Lead Mentor and curriculum specialist Cheryl Davis.
Originally created as an Apple eBook, Reminders from the Ceiling Breakers is now a shareable primary source album available from the TPS Teachers Network. The album contains 12 digital postcards created with photographs from the Library of Congress digital collections.
Each postcard provides teaching notes, which include an essential question and a research challenge.
Related resources