Analyzing Primary Sources: Later Elementary (3-5) Image Analysis Choice Board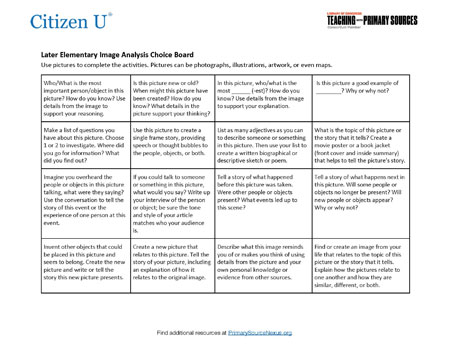 This choice board is targeted to students in grades 3-5. They may use images found in the home; in newspapers, magazines or books; on television (if there is a pause feature); or online to complete the activities and may write or record (audio or video) their responses.
If students have online access, below are several links to a variety of image sets. You may allow them to browse and choose images or you may curate your own set for them to use.
Children image sets
More image sets
Related resources