Literature Links: The Women of Copper Country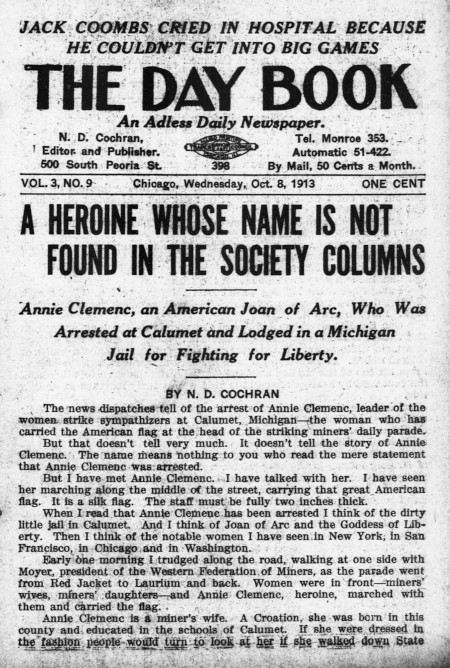 Anna Klobuchar Clemenc (Clements), also known as "Big Annie" and America's Joan of Arc, is the central character in The Women of Copper Country, a historical novel by Maria Doria Russell. Set in Upper Michigan's Keweenaw Peninsula in 1913, the novel chronicles the work of Anna and the Ladies Auxiliary of the Western Federation of Miners. A significant event is the Italian Hall disaster. Christmas Eve, 1913, a citizen falsely shouted fire in the crowded building as children of union members were celebrating Christmas, killing over 70 people, mostly children.
Access more background information as well as a fabulous curated set of related primary sources put together by Mary Alice Anderson, a TPS Network mentor who loves reading historical fiction and finding resources to deepen understanding. Mary Alice is a former school media/technology specialist, university instructor, and Library of Congress American Memory fellow who now enjoys working as a volunteer for community arts and cultural organizations in Winona, MN.
Curated primary source set for use with The Women of Copper Country