Timely Connections: Civics, History & Multidisciplinary Connections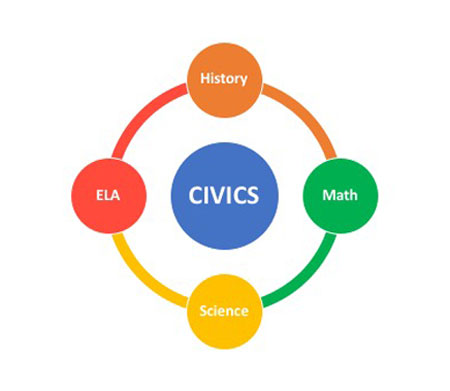 The overarching goal of a general education in the United States has been, and should continue to be, to promote civic competence. Teaching with primary sources, no matter the content focus, provides students with the skills necessary to be competent and active citizens. Digging into primary sources and grappling directly with different perspectives provides students practice in information literacy skills that they will employ in numerous contexts throughout their lives.
When students "do" history with primary sources rather than merely read about history in a textbook, they learn how to think more holistically about people, events, and issues. Analyzing primary sources to investigate competing viewpoints while considering bias and purpose helps students to better contemplate complex themes and topics and draw conclusions about them. Because these skills help develop the ability to make connections across time and disciplines, students end up better prepared to consider the significance of their learning to contemporary life.
Where to start? Right here!
Learning resources for elementary, middle, and high school grades
Teaching strategies & tips
Primary sources
Related articles