Literature Links: National Ambassador for Young People's Literature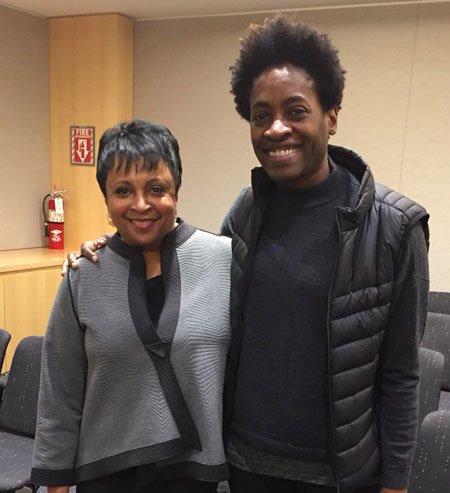 The Library of Congress, the Children's Book Council and Every Child a Reader today announced the appointment of Jacqueline Woodson, four-time Newbery Honor Medalist, Coretta Scott King Book Award winner and former Young People's Poet Laureate for her memoir-in-verse "Brown Girl Dreaming," as National Ambassador for Young People's Literature.

The program was established by the three organizations in 2008 to emphasize the importance of young people's literature as it relates to lifelong literacy, education and the development and betterment of the lives of young people.

Woodson will travel nationwide over the course of her two-year term promoting her platform, "READING = HOPE x CHANGE (What's Your Equation?)," which encourages young people to think about – and beyond – the moment they are living in, the power they possess and the impact reading can have on showing them ways in which they can create the hope and the change they want to see in the world.

Woodson succeeds authors Jon Scieszka (2008–2009), Katherine Paterson (2010–2011), Walter Dean Myers (2012–2013), Kate DiCamillo (2014–2015) and Gene Luen Yang (2016-2017) in the position.

The inauguration ceremony, to be presided by the Librarian of Congress Carla Hayden and attended by both Woodson and Yang, will take place on Tuesday, January 9, at 10:30 a.m. in the Members Room of the Library of Congress' Thomas Jefferson Building, 10 First St. S.E., Washington, D.C. Tickets are not required for this event, which is free and open to the public.
Learn more about Woodson and the post.
You can watch the inauguration program as it is streamed live on the Library YouTube channel.
Jacqueline Woodson at the National Book Festival
Related resources