Finding Resources: Spanish Language Newspapers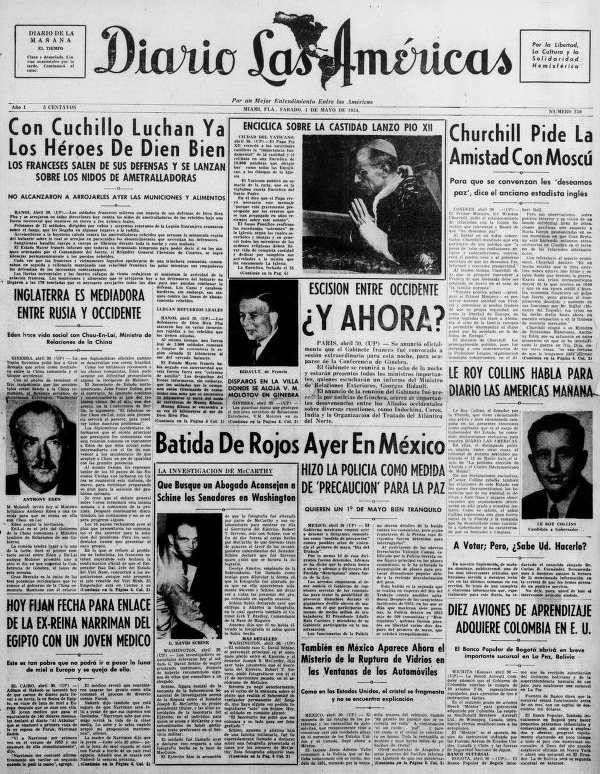 Chronicling America, a searchable database of U.S. historical newspapers, includes close to 100 Spanish-language newspapers from several states and Puerto Rico that span the years from 1836-1963. You can use the previous link to browse through the list of papers or use this map view of Spanish-language papers.
When you click on a newspaper title from the list or map, you are taken to the title record, which includes an essay that provides background information about the newspaper, its editor(s), the community audience, and major events or themes the newspaper covered.
Use the advanced search filters, shown below, to target your search.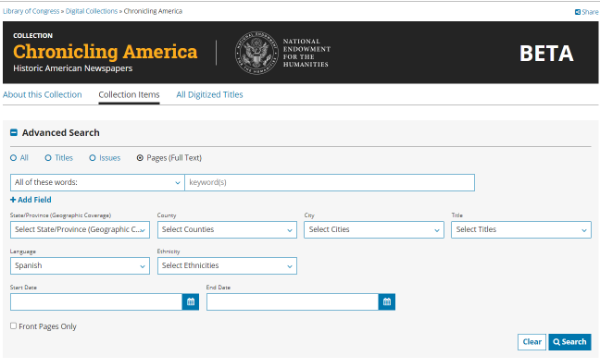 For example, if you are searching for Cuban musician Chano Pozo in the Cuban newspapers in Florida you can select "Cuban" from the "Ethnicity" drop-down menu, "Florida" from the "State/Province" drop-down menu, and add your search terms to the "keywords" field.

To learn more about the collections and to get tips for searching them, review this Headlines & Heroes blog post from the Library.