Library Spotlight: A Poem a Day from the Laureate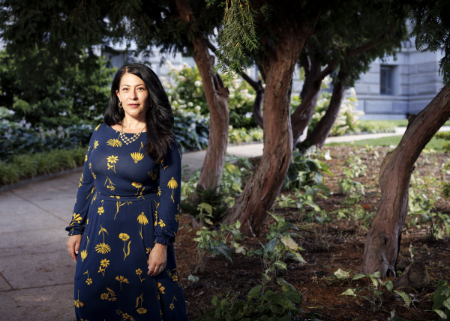 Poet Laureate Consultant in Poetry Ada Limón will be the guest editor for the Academy of American Poets Poem-a-Day series weekdays during April.
Of the 20 poems Limón chose for the series, she said, "I wanted poems that felt like they had a life to them; that they were expansive in some way; that they were reaching out towards a reader, whether that reader was one intimate person or a larger readership. I wanted them to feel like they were vibrating. I think of April as an alive month, when we come back to life in some ways. And so I wanted these poems to perform a little resurrection, I think."
Read or listen to a Q&A with Limón about her curatorial process, and learn more about the 2023 guest editors. Then visit the Library's website to learn more about the poet laureate.