Guided Primary Source Analysis: Black Women Achievements Against the Odds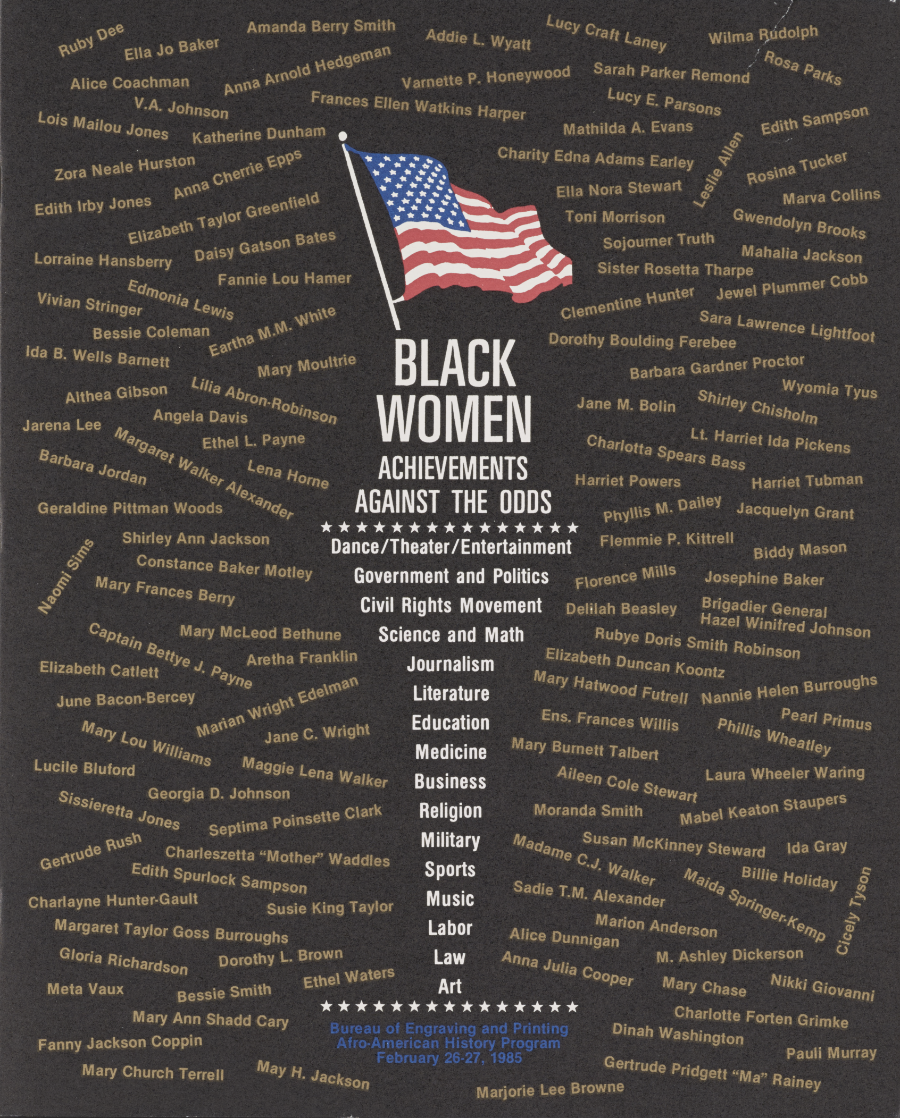 Look closely at this source and respond to the questions below.
Where is your eye drawn to first? Next? After?
What do you notice about the source's design? What, in particular, stands out to you?
Why do you think this source was created? How do you know? (Be sure to point to evidence from the source that supports your conclusion.)
Take two minutes to make a list of names that you recognize and one fact about each. Pair up with another student and take one minute to share what you know with one another. Then use the source transcription to divvy up the list of names among the class so that each woman will be researched by at least one pair. Try searching* on this website. If you don't find anything here, try the Library of Congress website or another website such as the Smithsonian, National Archives, and/or Black Past. Collect information and primary sources about each woman to include on a digital slide that highlights some of her achievements. Share your work with the class.
* Search tip: If you are having trouble with your search, try an alternate version of her name (e.g., Ida B. Wells or Ma Rainey).
After learning about these women, choose one who particularly inspires you. Identify one or two categories listed in the source to which this woman belongs (e.g., Law, Civil Rights, etc.). As a class, come up with a hashtag to use with this project. Compose a tweet (maximum 280 characters including spaces) or other social media post that includes a primary source and describes how you will draw on her story in your own life. Be sure to include the project hashtag along with any other relevant hashtags to broaden your reach.