Last Updated on December 16, 2022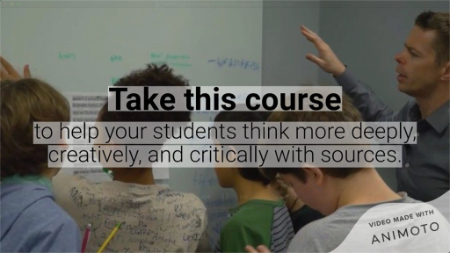 Southern Illinois University Edwardsville collaborated with several Teaching with Primary Sources (TPS) Consortium partners including Emerging America, Mars Hill University, and the TPS Midwest Region to offer a "just in time" online professional development course titled Teaching with Primary Sources in the Elementary Classroom. This online asynchronous course integrates classroom footage of teachers and librarians to highlight practical strategies used to engage elementary learners in meaningful inquiry with primary sources.
Course sections include:
Primary Sources in the Elementary Grades
Engaging Students in Inquiry with Primary Sources
Thinking Critically with Primary Sources
Vocabulary Instruction with Primary Sources
Making Primary Sources and Inquiry Accessible to All Learners
Planning for Instruction Using Primary Sources
Teaching with Primary Sources in the Elementary Classroom is available on the Ed Leaders Network (ELN). The course can be taken at any time and completed in multiple sittings. It is available for free to any Illinois public educator and to all members in the network. If you work in an Illinois public school district and do not have access to ELN, which engages educators in on-demand professional development within a community of peers and experts, please access the Illinois subscription page. If you work outside of Illinois or in a non-public school or district, visit the general subscription page to learn more.
Teacher Testimonials:
"This course is perfect PD for elementary educators who may think their young students are not yet ready for primary sources but want to engage students with authentic primary sources to deepen their understanding and hone their critical and literacy skills." – Mary Greska, School Library Media Specialist
"Time well spent! This course gave me the tools and knowledge to incorporate more primary sources into my lessons for my students in both Social Studies and Science. This took most of the fear out of trying something new." – Pamela Runyon, Teacher