Collections Spotlight: Joy Harjo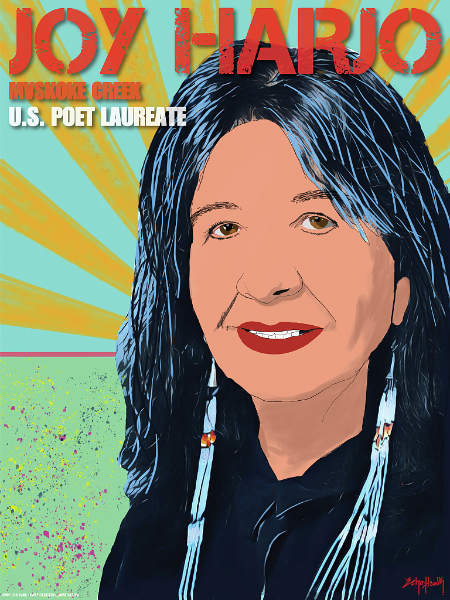 On June 19, 2019, Joy Harjo was appointed the 23rd Poet Laureate Consultant in Poetry by Librarian of Congress Carla Hayden. On making the appointment, Dr. Hayden said:
Joy Harjo has championed the art of poetry—'soul talk' as she calls it—for over four decades. To her, poems are 'carriers of dreams, knowledge and wisdom,' and through them she tells an American story of tradition and loss, reckoning and myth-making. Her work powerfully connects us to the earth and the spiritual world with direct, inventive lyricism that helps us reimagine who we are.
Joy Harjo's terms as U.S. Poet Laureate
Webcasts
Audio recordings
Living Nations, Living Words Program a sampling of work by 47 Native Nations poets
From the Catbird Seat blog posts
More blog posts & articles
Joy Harjo selected bibliography
External websites providing information about the life and works of Native American poet Joy Harjo