TPS Spotlight: Civics! An American Musical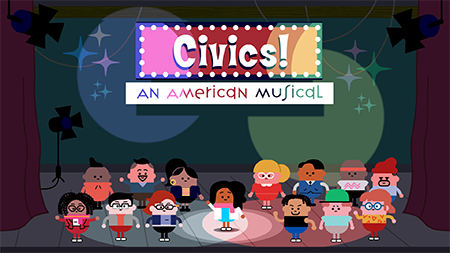 Civics! An American Musical is a part of the Library of Congress' Teaching with Primary Sources Program. Created by FableVision in partnership with Maryland Public Television, Maryland Humanities, and Tufts' Center for Information & Research on Civic Learning and Engagement (CIRCLE), Civics! An American Musical is designed to teach middle school students the inquiry process of analyzing primary source documents from U.S. history.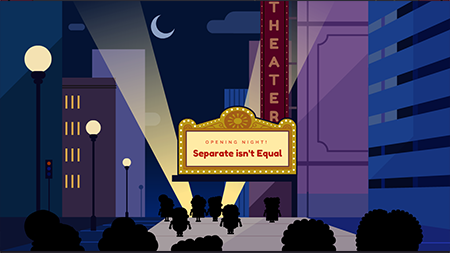 In this civics learning game, it's up to the students to accurately adapt true events from American history and turn them into a new hit Broadway musical! Students begin by taking on the role of a theater producer and must observe, reflect, and question primary sources taken from the Library of Congress' archives. Players select the subject matter for their musical from four different history topics: the desegregation of public schools, the National Parks, the FDA, and the Chinese Exclusion Act. In a series of minigames, students assist the musical's production team to ensure the historical accuracy of every facet of the show—from script and song lyrics to set and costume design—by analyzing primary sources related to their topic. At the end of the game, the student sees a performance of the musical's "Big Number" and a theater critic's review of the show.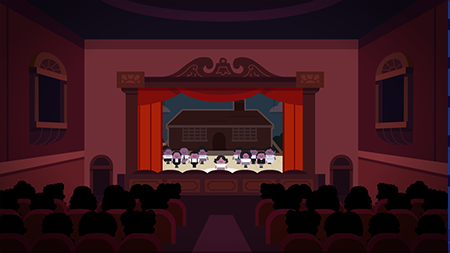 Available for free on FableVision Games, Civics! An American Musical also includes supplemental educator resources to support instruction, extend civic education, and promote creativity through engaging on and offline activities.