Finding Resources: Library of Congress Research Guides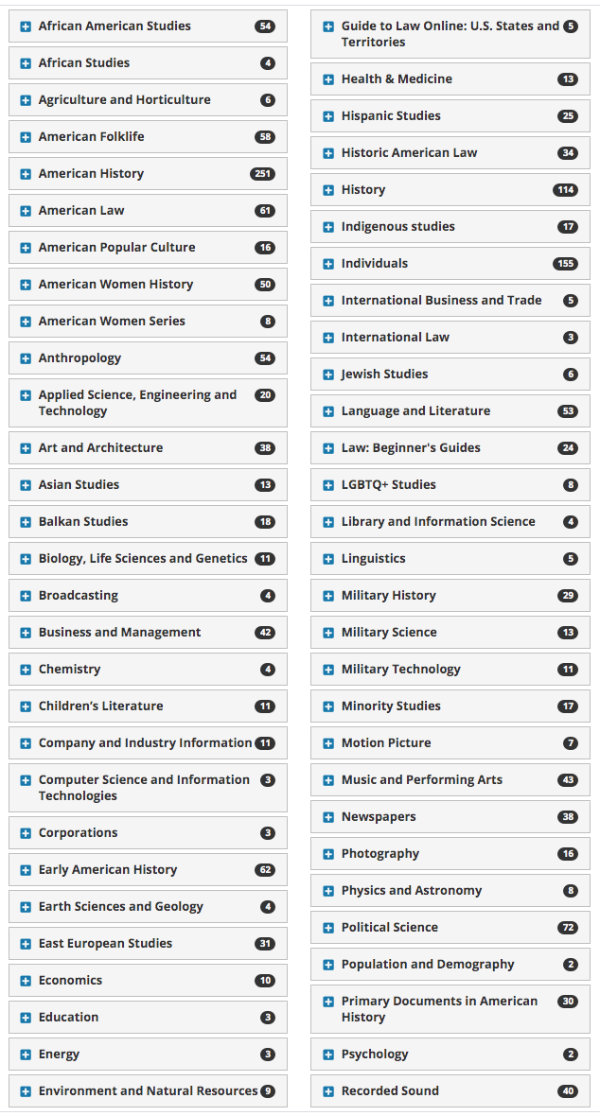 There are close to 800 Library of Congress Research Guides to the Library's general collections of books and periodicals, as well as general subject guides prepared by reference librarians. You can browse or search the guides by subject (default), research center, or alphabetical list.
Individual guides are included in curated primary source sets on the Primary Source Nexus and are very helpful in pointing to select resources and providing direction for more in-depth searching. There are also more than 700 freely available databases.
Get more tips on finding resources from LOC.gov!