TPS Spotlight: State Historical Society of Iowa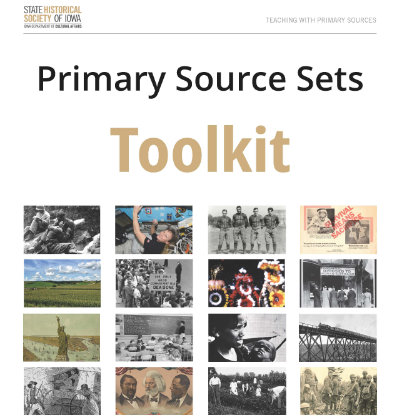 Through the Library of Congress Teaching with Primary Sources (TPS) grant, the State Historical Society of Iowa developed free and downloadable Primary Source Sets to help K-12 educators meet the Iowa Core Content Standards for Social Studies. These sets address national and international history as well as Iowa-specific history. Educators outside of Iowa are encouraged to use the sets in conjunction with primary sources from their states (see PSN curated sets of state resources). 
There are currently 64 different topics addressed in the Primary Source Sets, which are sortable by Iowa Core Content Standards, subject and time period. Each set includes compelling and supporting questions, historical introduction, source-dependent questions, transcripts and grade-appropriate text excerpts.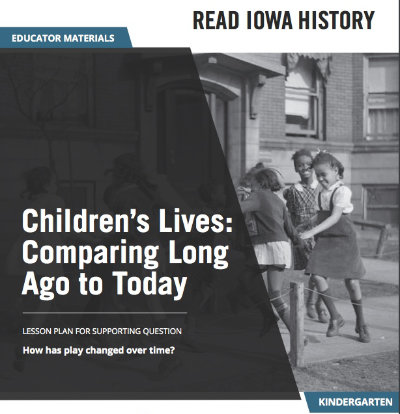 To help K-5 educators integrate the Primary Source Sets and Iowa Core Standards for Social Studies and Literacy into their classrooms, the State Historical Society of Iowa developed Read Iowa History. These free and downloadable lessons provide easy-to-follow instructions and utilize the compelling question and one supporting question from the elementary-level sets. Educator materials include primary sources, lessons, worksheets, historical introduction to the topic, assessments and vocabulary lists/cards.
Goldie's History Kits, developed for K-5 educators to meet the Iowa Core Standards for Social Studies and Literacy, are named after Goldie, the goldfinch who is the mascot for the State Historical Society of Iowa's Kids Club. For the 2020-2021 school year, the kits are only available virtually but will also be turned into physical kits that Iowa teachers can check out through their local Area Education Agency for the 2021-2022 school year. Related to the Primary Source Sets and based on the Read Iowa History lessons, these kits encourage students to develop deeper connections to Iowa's history. Each kit includes: Read Iowa History Lessons, read aloud books, object photographs and videos from the State Historical Museum of Iowa's collection and Think Like… cards.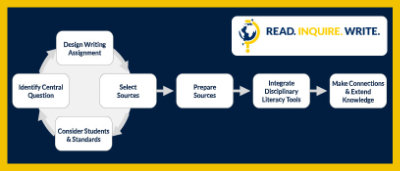 The State Historical Society of Iowa's Primary Source Sets are also used in the Read.Inquire.Write curriculum from the University of Michigan. The curriculum creates a process to support middle school students' argument writing through reading of sources and analysis of complex social and historical problems. Across investigations, students write increasingly complex forms of argument – from interpretations to critiques to counterarguments – with support from disciplinary literacy tools.