Primary Source Learning: Information Literacy & Inquiry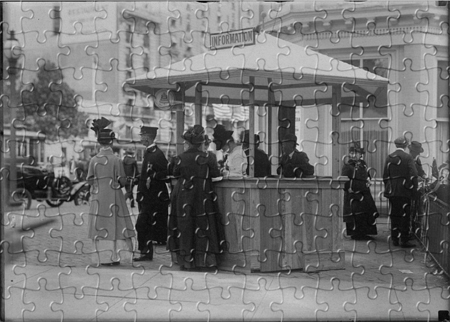 The Library of Congress has long realized that teaching with primary sources engages students and promotes critical thinking skills and helps them to construct knowledge. With a shift from a primary focus on content knowledge to the process of interacting with and comprehending, analyzing, and evaluating content, we can help forge deeper content knowledge while also emphasizing enduring understandings and reinforcing cross-discipline connections. Learning with primary sources helps students develop information literacy skills, which are increasingly important as students move on to college, careers and civic life.
Multiple universities have defined the information literate student as someone who can accomplish the following:
Determine the extent of information he or she needs for a particular purpose.
Access the needed information effectively and efficiently.
Evaluate the information and its sources critically.
Incorporate selected information into his or her knowledge base.
Use the information effectively to accomplish a specific purpose.
Several stages of information literacy are directly supported by working with primary sources through inquiry-based learning. The information literacy and inquiry stages used in the table below are derived from UNESCO and the Stripling Model of Inquiry respectively.
| | | |
| --- | --- | --- |
| Information Literacy | Using Primary Sources | Inquiry |
| Stage 5: Know how to create, or cause to be created, unavailable information that you need; "creating new knowledge." | Finding primary sources. | Connect, Investigate |
| Stage 6: Know how to fully understand found information, or know where to go for help if needed to understand it. | Sourcing primary sources. | Connect, Wonder |
| Stage 7: Know how to organize, analyze, interpret and evaluate information, including source reliability. | Analyzing and interpreting primary sources. | Investigate, Construct |
| Stage 8: Know how to communicate and present the information to others in appropriate and usable formats and mediums. | Interpreting primary sources. | Express |
| Stage 9: Know how to utilize the information to solve a problem, make a decision or meet a need. | Interpreting and connecting primary sources. | Connect, Construct, Express |
| Stage 10: Know how to preserve, store, reuse, record and archive information for future use. | Connecting primary sources. | Connect, Construct, Reflect |
For ideas, strategies and tips on teaching with primary sources, investigate the links below.