Guided Primary Source Analysis: Jeff Davis Reaping the Harvest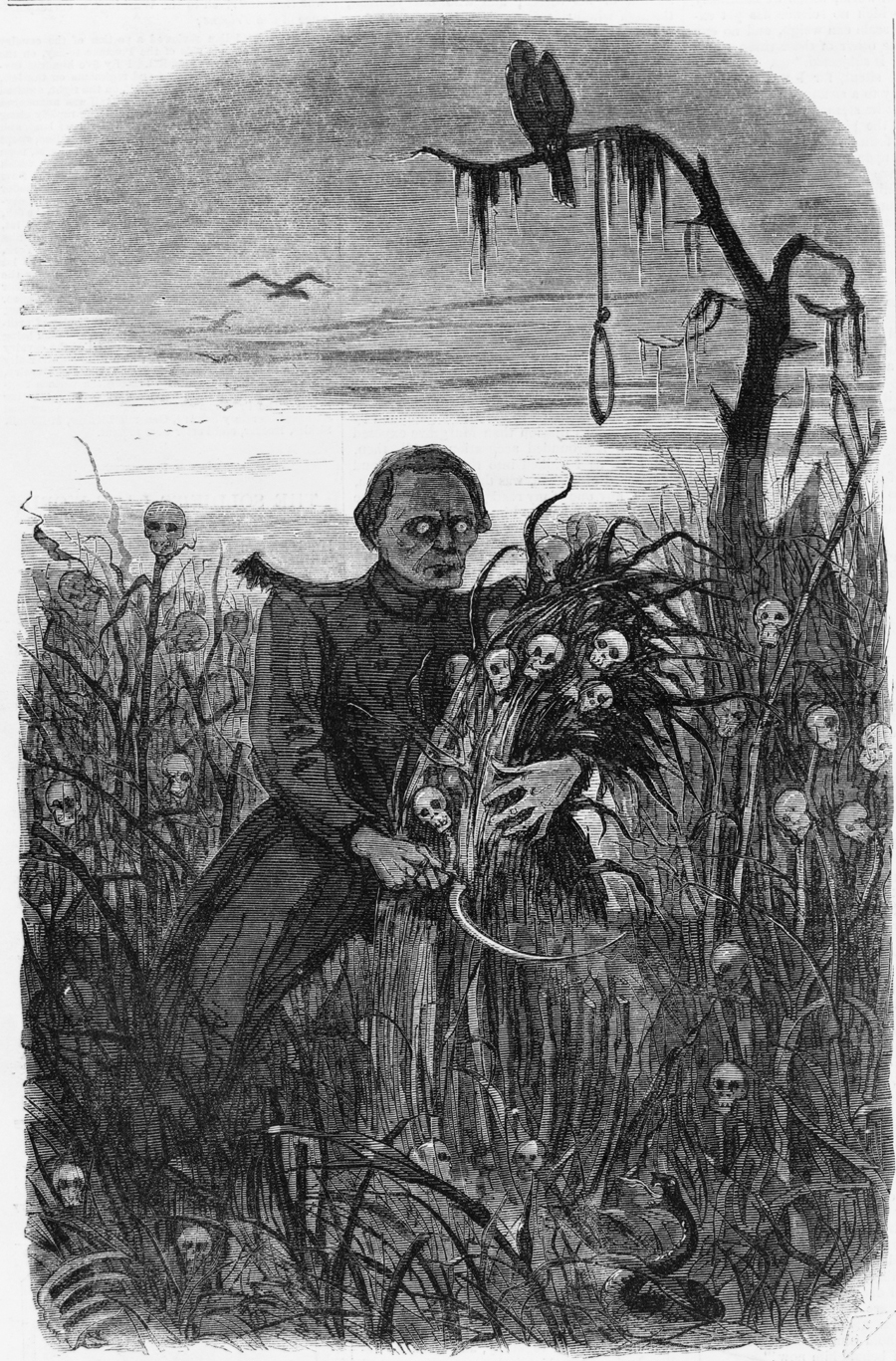 What is the mood of this image? What symbols and other details in the engraving contribute to the overall mood it evokes?
Now review the bibliographic record for this image. Describe what you learned and explain how that affects your "reading" of this source.
Do a bit of research to learn more about the person featured in this image. Then write a short poem with words that mimic the mood of the poem. Use this list of tone and mood words to help you.
What other observations, reflections or questions does this source inspire? Let us know!