Teaching Now: Going Gaga Over Suffrage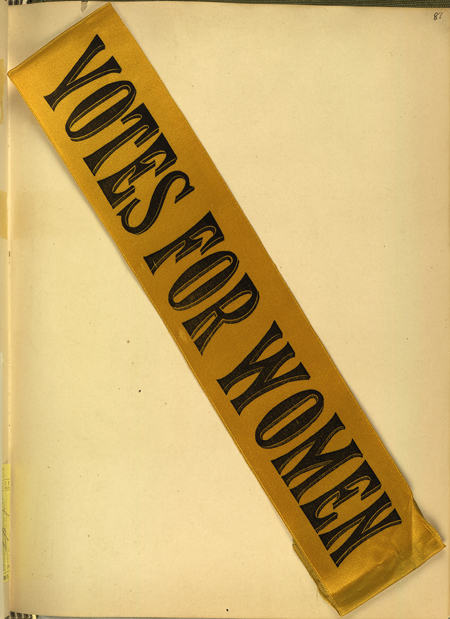 This is a guest post from veteran educator Carrie Veatch, who has a special interest in inquiry learning and primary sources and is a member of the Library of Congress Teaching with Primary Sources Mentor Advisory Group.
While studying the women's suffrage movement I decided to mix Library of Congress primary sources with pop culture to capture my students' attention and lead them on a creative exercise in inquiry, I have to admit, after seeing Soomo Publishing's parody video production of We are Caught in a Bad Romance Til We Have Women's Suffrage. The parody was based on a Lady Gaga's Bad Romance song and video and my first thought was, "I'll have to show this to my students; they'll get a kick out of it." After watching the parody video several times, I realized that so many of the scenes shown were similar to primary sources that I'd seen or used in the classroom. Instead of simply showing the video to my students as a novelty, I decided to create a primary source lesson for my women's suffrage module using this video, Library of Congress images, and the Library's Primary Source Analysis Tool.

First, I asked my students to watch the video and read the lyrics. Next, I gave them twelve primary source images about the suffrage movement (images & lesson overview). At this point, few students realized there was going to be a connection between the fun video they'd just watched and these twelve primary source images. Following the work with the images and the analysis tool, we talked about what students already knew and what they wanted to know after looking through these primary sources and making their observations and reflections.

Next, I asked my students to watch the video a second time and look for representations of each of the twelve primary sources we had been analyzing within the video. In doing so, there were new connections, new questions, and more in-depth analysis and conversation about the images and the suffrage movement. As a class, we developed questions about suffrage and many of the primary source images. In turn, this work and these images drove our study on women's suffrage.

Students dug deeper into the meanings of hobbled skirts, imprisoned women, and political cartoons; they asked good questions and thought out loud about what they knew and what they wanted to know. After watching the video the second time, students even went back and added more observations, reflections, and questions to their Library analysis tools. The video captured their attention, the primary source images raised questions, and the interest level went through the roof. This primary source activity definitely made my students go gaga over suffrage.
Resources