Today in History: Mary McLeod Bethune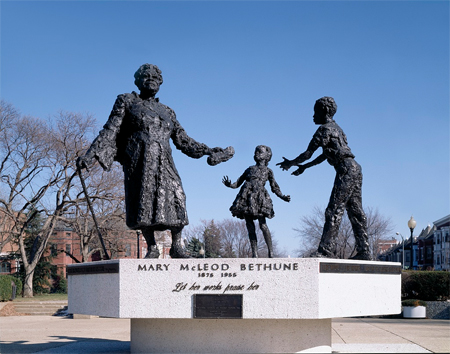 Today in History–May 18–the Library of Congress features educator and political leader Mary McLeod Bethune, who died on this date in 1955. After attending schools in South Carolina, North Carolina and Chicago, Illinois, Bethune taught for 10 years. In 1904 she opened the Daytona Educational and Industrial School for Negro Girls in Florida, which later merged with the all-male Cookman Institute and became Bethune-Cookman University. Learn more about this erudite woman by visiting the Today in History section, then check out related primary sources linked to below.
Mary McLeod Bethune and Building Better Race Relationships Conference
Historical newspaper articles mentioning Mary McLeod Bethune
Mary McLeod Bethune mentions in the Civil Rights Oral History Project
Legislation related to Mary McLeod Bethune
Celebrating Mary McLeod Bethune Now See Hear!  
Mary McLeod Bethune Council House National Historic Site U.S. National Park Service
Mary McLeod Bethune and the Education of Young Black Girls National Women's History Museum
History of National Council of Negro Women
Related resources