Literature Links: Predicting & Inferring About Woman Suffrage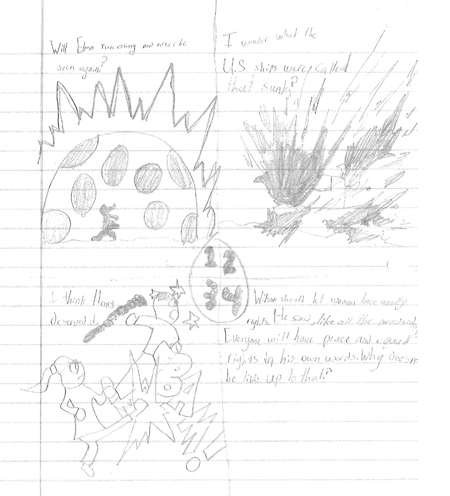 This lesson uses the Predict and Infer strategy; both the lesson and the strategy were created by elementary teacher and adjunct university instructor Kimberly Heckart, of Cedar Rapids, Iowa.
Focus Question
What did women do to get the right to vote?
Content Goal
Students build background knowledge of what it was like to be a suffragist and discover how women persistently fought for over 100 years until they were granted the right to vote.
Primary Sources
Joint Resolution of Congress proposing a constitutional amendment extending the right of suffrage to women May 19, 1919 from National Archives
Literature
Instructions
Procedure
Follow the procedure outlined in Teaching Now: Predicting & Inferring with Primary Sources & Literature except that you will tell students they will be analyzing a primary source map and text along with the primary source images.
If you wish to scaffold the primary source analysis part of the lesson, you may choose to analyze the map and the text as a class.
Free Response Stopping Points
The Ballot Box Battle
Page 5 connection: "

all that was done by men"

Page 8 connection: importance of her brother

Page 11 connection: going to school with all boys/award

Page 18 connection: Mrs. Stanton goes to town to vote

Page 24 connection: Cordelia being mocked by boys

Page 26 connection: jumping over the fence symbol of overcoming voting rights

Page 25 connection: 19

th

Amendment and author's research
Susan B. Anthony: Fighter for Women's Rights
Page 5 connection: 

Elizabeth Cady Stanton, women's rights

Page 10 connection: father's mill, teacher, boarding house, not getting married because didn't want to lose freedom

Page 16 connection: Underground Railroad, Women's Rights Convention

Page 21 connection: traveling to give speeches for women's rights)

Page 25 connection: slavery, 15

th

Amendment

Page 29 connection: Declaration of Independence, Declaration of Rights for Women

Page 30 connection: died before ever voting
A Time For Courage: The Suffragette Diary
Page 27
Page 40
Page 47
Page 56
Page 73
Page 90
Page 98
Page 106
Page 119
Page 127
Page 131
Page 158
Page 175
Page 202
Samples of Student Work
Free Responses
Final Writing