Guided Primary Source Analysis: A coldness between them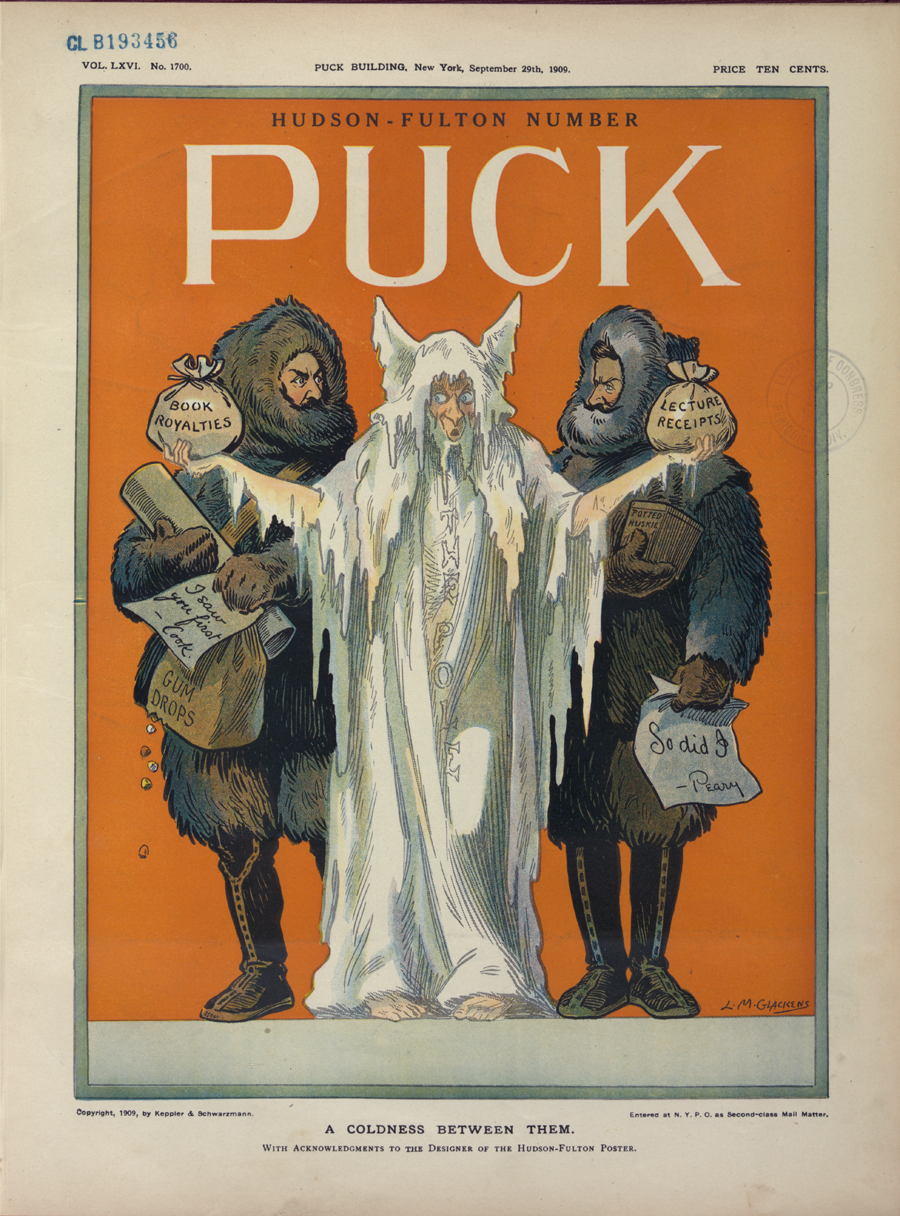 Look at a more detailed image of this cartoon. Without conducting any further research, what can you infer about these two men just by looking closing at the cartoon's details?
Collaborate with others to find out more about the controversy surrounding the two men depicted in this cartoon. What details, if any, from the cartoon are referenced in the historical newspaper articles? Relay what else you learned.
Now investigate other primary sources related to Cook and Peary. Explain your view of the controversy after your investigations.
What other observations, reflections or questions does this source inspire? Let us know!