Finding Resources: Everyday Mysteries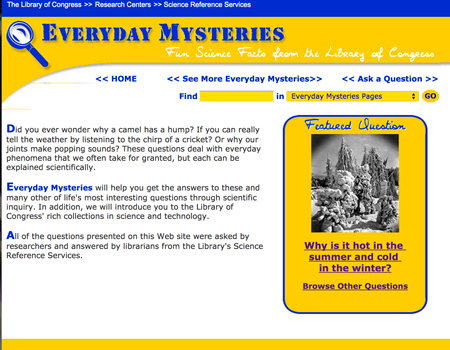 If you're looking for some fun science facts to intrigue and delight your elementary students, head over to the Everyday Mysteries section of LOC.gov. This part of the Library of Congress website gives answers to many of life's most interesting scientific questions, all of which were asked by researchers and answered by librarians from the Library's Science Reference Services.
You can search for topics on the homepage or browse archived questions and answers by category.