Selecting Primary Sources for Research Projects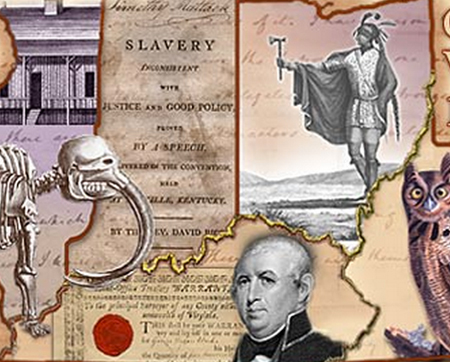 When completing a research project you will want to include primary sources. Using primary sources is particularly important when creating a history project and required for National History Day (NHD) projects. To get a better understanding of different types of sources, review the post Selecting Primary Sources: Primary, Secondary, Tertiary?
Think of primary sources as raw, unfiltered material that you will analyze and use as evidence to support your claims. Primary sources are original objects, documents and other works created at or near the time under study. Primary sources do not necessarily represent the truth, but they do include official records and personal recollections and interpretations of people and events by those who knew them and experienced them.
Below we have listed several considerations you need to make when selecting primary sources to analyze and cite in your research projects.
KNOW YOUR TOPIC
Engaging
Is the primary source interesting?
Will the source help you to dig deep, ask questions, and learn more about your topic?
Is the source visually interesting? Will it help illustrate your project?
Appropriate
Is the content of the primary source relevant to your topic?
Is the source too simple or too complex?
Does the source support or bolster your thesis?
CONSIDER HISTORICAL CONTEXT
Background knowledge
Have you sufficiently familiarized yourself with the people or personal, social, cultural, or political events happening around the time the primary source was created?
What other information might you need to successfully analyze and interpret the source?
Contextual clues
What details from the source will help you to identify the time period and cultural attitudes of the time (e.g., clothing, technology, word choice, etc.)?
What other clues within the primary source will help you put the source into historical context?
Creator & creation date
Are the creator's name and creation date available on the primary source or in the bibliographic record?
Would additional information about the creator be useful when analyzing this source?
Was the source created close to the time that it represents?
Additional bibliographic information
How detailed is the primary source bibliographic record?
Does the bibliographic record provide historical context?
THINK ABOUT PERSPECTIVE
Audience, purpose & bias
Does the primary source provide enough clues to identify the intended audience and purpose?
Is there evidence of a particular bias? What details from the source demonstrate that bias?
Consider your audience. Will you need to define any terms or historical language?
Personal bias
Have you reviewed multiple primary sources and not just those that match your own beliefs about a historical event or issue?
When using an excerpt of a source, is the meaning of the entire source preserved?
Variety
Have you selected primary sources that present different perspectives?
Have you selected different types of primary sources?
What types of sources will best help you construct a convincing argument?
EVALUATE SOURCE QUALITY & FORMAT
Source quality
Is text legible?
Will handwriting impact your understanding of the source?
Is the image sharp and bright enough?
Is the audio loud and clear enough?
Does background noise interfere with spoken words?
Will accents hinder understanding?
Is there a transcript?
Note: Some digitized manuscripts and audio files from the Library's collections are accompanied by transcripts. Although some consider transcripts a step removed from primary sources, transcripts are a tool that can make it easier to use certain sources.  
Physical format
Are you able to zoom into details on the digitized primary source?
Can your print out these details or is the primary source best used in its digital format?
File format
Are you using the highest quality primary source available on the Library's website?
Do you have access to appropriate technology to review the different file formats?
Note: Images on the Library website often have several file formats, including high resolution JPEG and TIFF files. Consider using a larger file type when projecting or printing out sources. For higher quality audio, use the WAV format. For higher quality video, use the MPEG format.