Guided Primary Source Analysis: Solving the Riddle of Mars?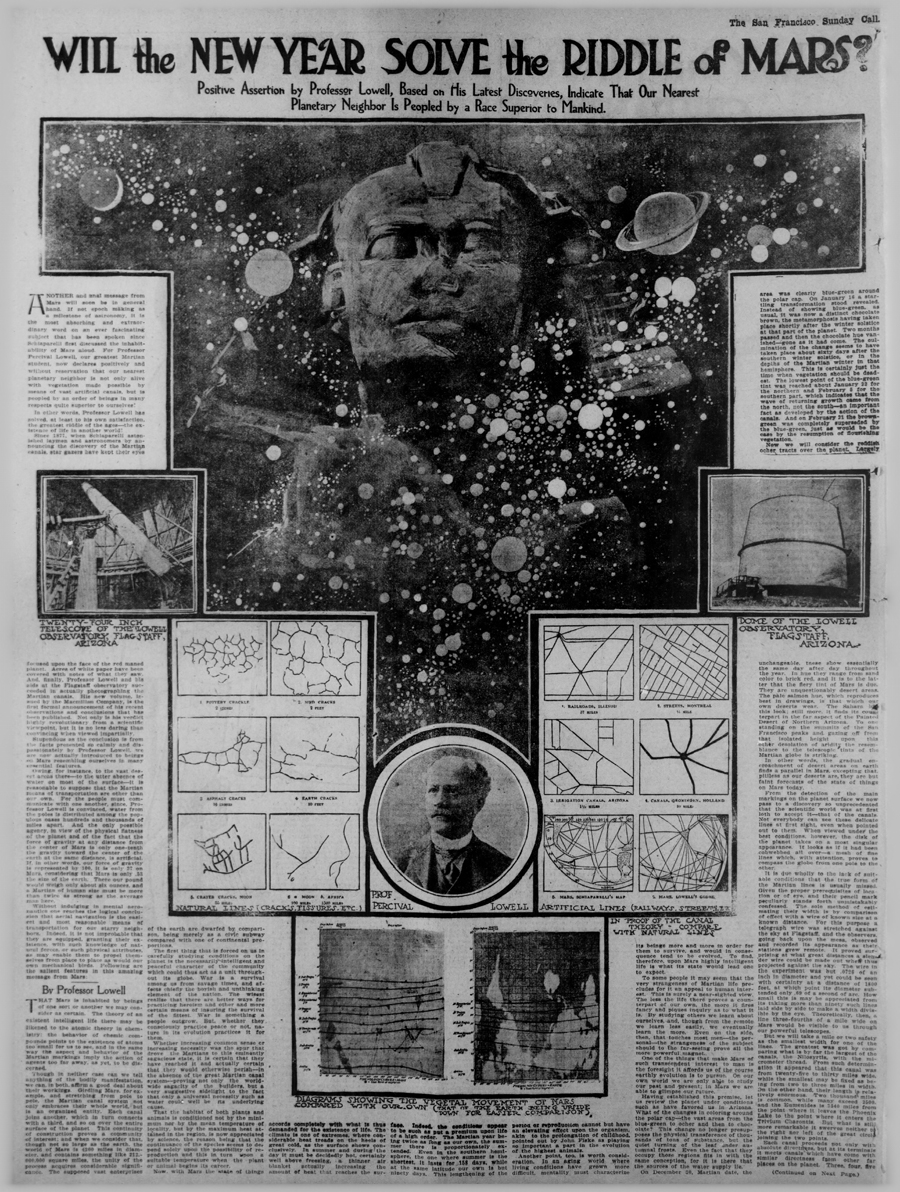 Click the newspaper image above to zoom into the page. What is the riddle of Mars? Does the article answer the headline question?
What evidence does the article give that there is life on Mars? What evidence does the article provide that Professor Lowell believes these Martian extraterrestrials are superior to mankind as the subhead claims?
Do some research to find out what we know about life on Mars today. Provide a summary of your research findings.
What other observations, reflections or questions does this source inspire? Let us know!