Primary Source Spotlight: W.E.B. Du Bois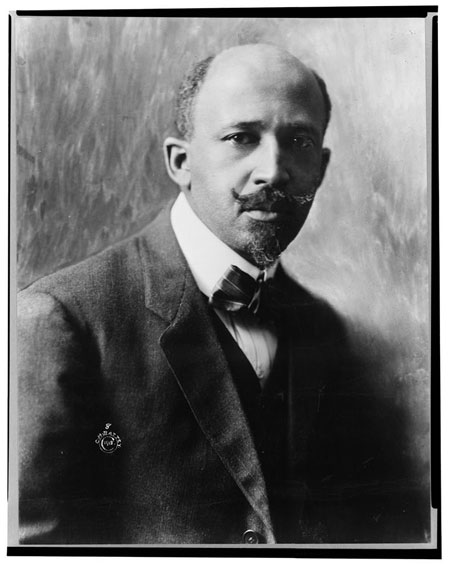 From America's Library:
Born: February 23, 1868 Died: August 27, 1963 William Edward Burghardt Du Bois was a noted scholar, editor, and African American activist. Du Bois was a founding member of the National Association for the Advancement of Colored People (NAACP — the largest and oldest civil rights organization in America). Throughout his life Du Bois fought discrimination and racism. He made significant contributions to debates about race, politics, and history in the United States in the first half of the 20th century, primarily through his writing and impassioned speaking on race relations. Du Bois also served as editor of The Crisis magazine and published several scholarly works on race and African American history. By the time he died, in 1963, he had written 17 books, edited four journals and played a key role in reshaping black-white relations in America.
More W.E.B. Du Bois stories from America's Library
W.E.B. Du Bois and other members of the NAACP (1929 photo)
Charts and graphs showing the condition of African Americans at the turn of the century exhibited at the Paris Exposition Universelle in 1900 prepared by W.E.B. Du Bois
Virtual Visits & Exposition – W.E.B. Du Bois primary source set
The Suppression of the African Slave-trade to the United States of America, 1638-1870 by W.E.B. Du Bois (1896)
"The college-bred negro; a social study made under the direction of Atlanta University" edited by W.E.B. Du Bois (1902)
John Brown by W.E.B. Du Bois (1909)
Historical newspaper coverage of W.E.B. Du Bois
"Strivings of the Negro People" by W.E.B. Du Bois The Atlantic Monthly Volume 80, Issue 478, August 1897
"A Negro Schoolmaster in the New South" by W.E.B. Du Bois The Atlantic Monthly Volume 83, Issue 495, January 1899
"The Freedmen's Bureau" by W.E.B. Du Bois The Atlantic Monthly Volume 87, Issue 521, Mar 1901
The Brownies' Book edited by W.E.B. Du Bois (1920)
Library blog posts
Guided Primary Source Analysis: The Brownies' Book
Resilient Faces of Black History Apple Book