Presidential Spotlight: William Henry Harrison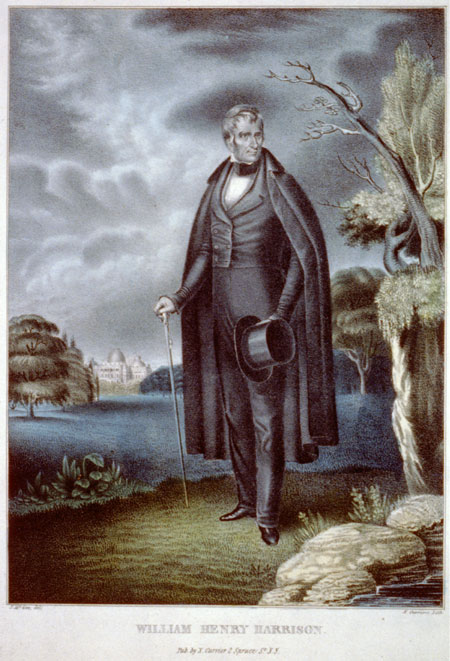 From America's Library:
Born: February 9, 1773
Died: April 4, 1841

William Henry Harrison was the ninth U.S. president and, at 68, was the oldest to be inaugurated until Ronald Reagan in 1981 was sworn in at the age of 69. Harrison was the first president to die in office — only 31 days after his inauguration.

As an Army officer and governor of the territory that is now Indiana and Illinois, he fought Indians and made harsh treaties with them, clearing the way for more westward settlement by whites. His military victories against Indians made him a hero to white Americans.

Harrison's father, Benjamin Harrison, signed the Declaration of Independence. William Henry Harrison's grandson, also named Benjamin Harrison, became the 23rd president.
More stories about William Henry Harrison from America's Library
Berkeley Plantation: Harrison family plantation from Today in History
William Henry Harrison inauguration primary source set
William Henry Harrison image set
William Henry Harrison sheet music
William Henry Harrison correspondence
William Henry Harrison historic newspaper coverage through 1842
President Harrison historic newspaper coverage 1841
William Henry Harrison Inaugural (webcast)
William Henry Harrison Papers (webcast)
More U.S. President primary source collections & teaching resources