Guided Primary Source Analysis: American Expeditionary Force map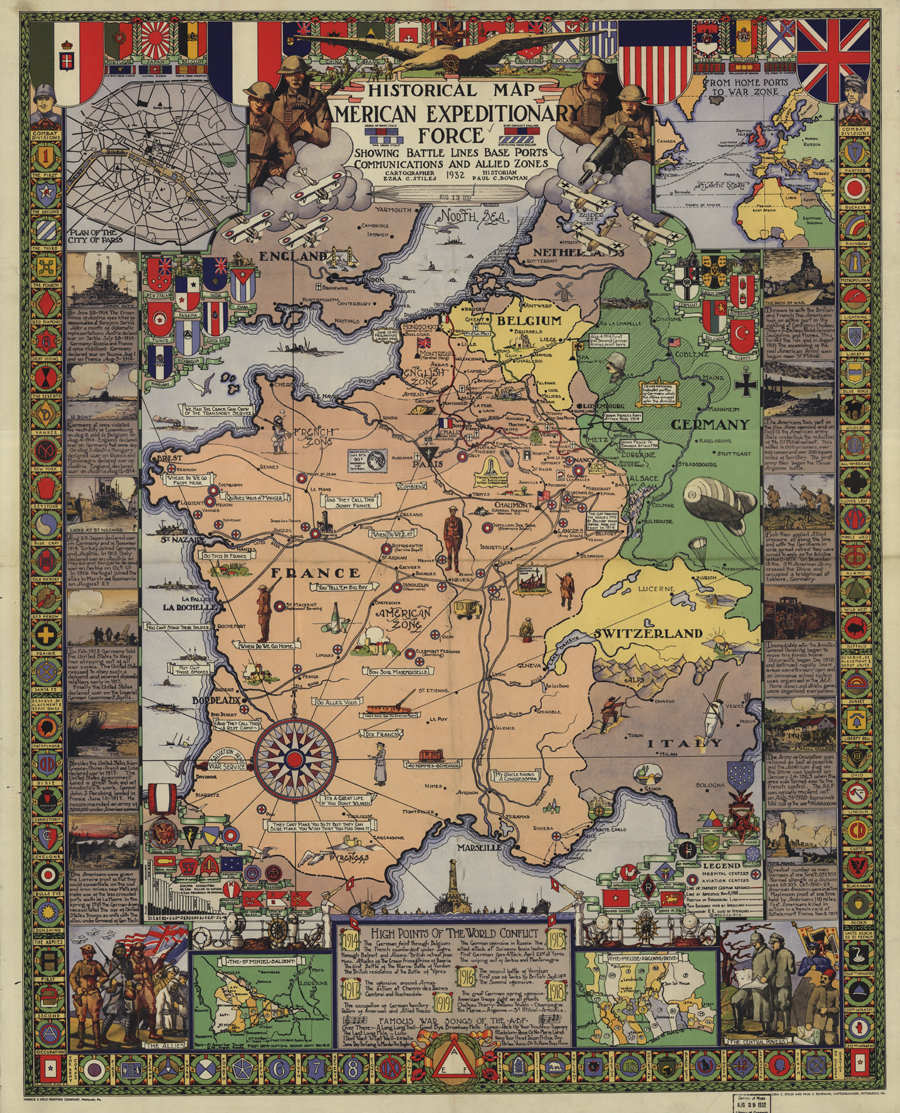 The Americans who participated in the liberation of France were shocked by the devastation and the suffering of French civilians who had lost their homes, their livelihood, and their lives during the war. The compassion of the soldiers of the American Expeditionary Forces for the French people generated many popular songs such as "The Tale the Church Bell Told".
In the shattered part of France,
In the very heart of France,
A soldier from a Yankee shore,
Lay dreaming by an old church door,
From the belfry in the sky,
He thought he heard the old bell sigh:

I was lonely in the steeple,
How I missed the birds of spring,
Looking down upon my people,
It just broke my heart to ring,
Through the din of cannon thunder,
I could hear the cries of young and old,
Someone will answer for this violence,
Answer for my silence,
That's the tale the church bell tolled.
Who is talking in the second verse of the song "The Tale the Church Bell Told"? What words help you understand how the speaker feels?
Use the zoom-in feature to examine this map more closely. What city and countries are shown on the geographical portion of the map? What other countries are represented by flags elsewhere on the map?
Use the information on the whole map to create a timeline of World War I events that expands on the conflict high points.
What other observations, reflections or questions does this source inspire? Let us know!
World War I teaching resources & primary source collections