Featured Source: Night lights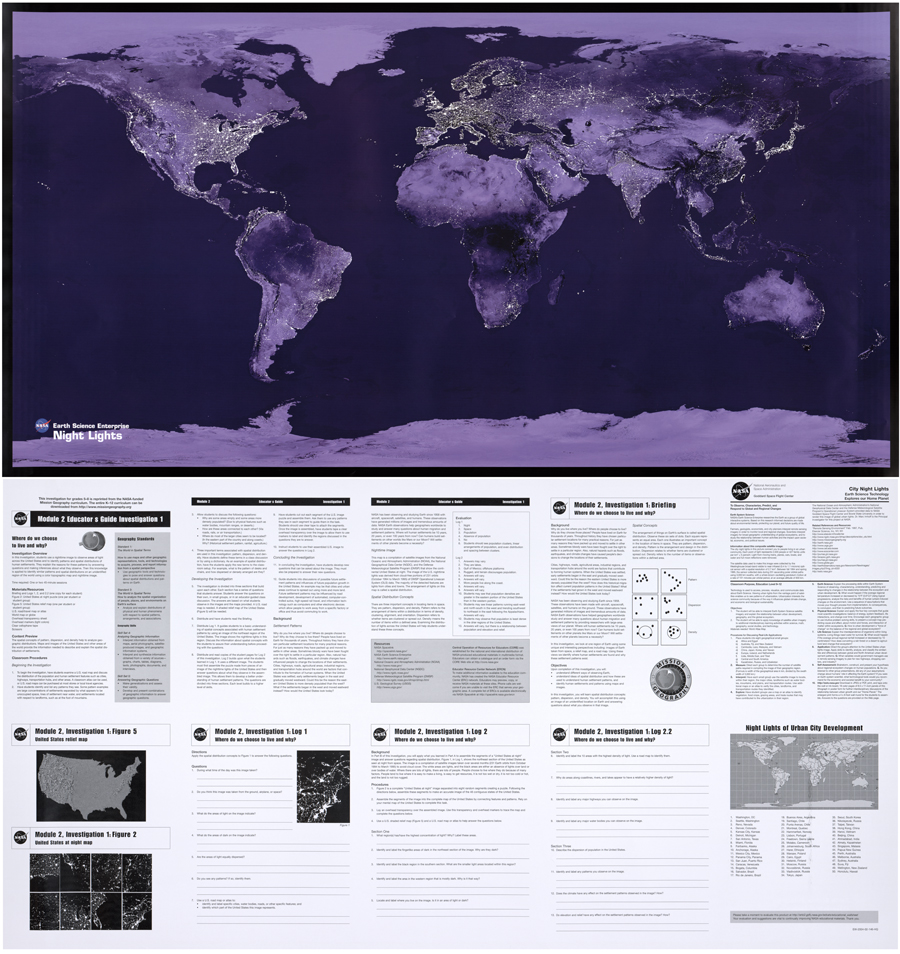 Notes
– "The National Ocean and Atmospheric Administration's National Geophysical Data Center and the Defense Meteorological Satellite Program's Operational Linescan System provided data to NASA Goddard Space Flight Center and Bowie State University in order to render this image of global urban lights."–On verso.
– Includes lesson plan outlines, ill., and 11 maps on verso.
– "This investigation for grades 5-8 is reprinted from the NASA-funded Mission Geography curriculum."–On verso.