Last Updated on October 10, 2022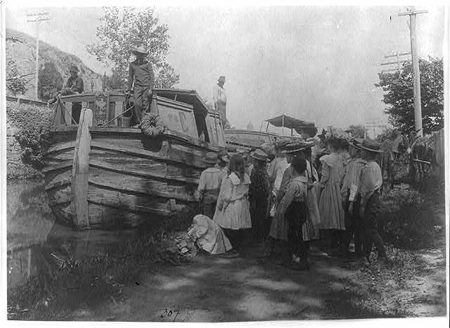 Today in History–October 10–the Library of Congress features Chesapeake & Ohio Canal, which opened on this day in 1850. The 184.5-mile C&O canal connected Washington, D.C., to Cumberland, Maryland and took 22 years to complete (ground was broken on the same day as the B&O Railroad). Find out more about the history of early river transportation by visiting the Today in History section, then click the links below to access more primary sources related to the C&O Canal.
Down the old Potomac (1917 film follows a week-long, 180-mile trip on the Chesapeake and Ohio Canal)
C&O canal historical newspaper articles
Sometub's cruise on the C. & O. canal; the narrative of a motorboat vacation in the heart of Maryland (book, 1916)
Guided Primary Source Analysis: C&O Canal, Georgetown D.C.
Related resources