Featured Source: Peaceful Village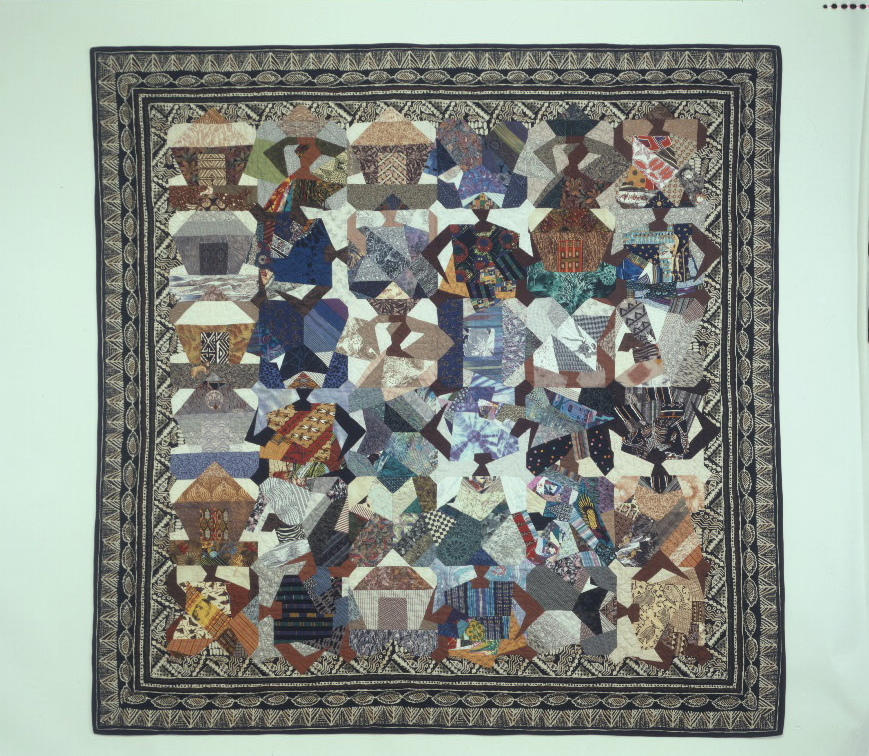 Quiltmaker Interview
How did you choose the materials used in your quilt?
"I challenged myself to use all American fabrics and place them so that they had an African effect. I ended up using two small pieces of African fabric. One piece was from Soweto and has the face of Malcolm X on it. The piece was given to me by a friend who travelled to Africa. I used a lot of hand dyed and hand painted fabric that I did myself and one shibori piece that I did while taking a class. I was inspired by an African village print. I tried to capture the feeling of the village and the choices of garments worn by these people."
How long have you been making quilts?
"Since 1986."
How did you learn to quilt?
"After my beginning class in quilting, I taught myself a lot of the techniques I know now from books, magazines, etc., and find that taking classes with some of the master quilters has helped tremendously."
What was your primary reason for entering the Lands' End contest? Do you frequently enter your quilts in competition?
"No. I entered Lands' End as a personal goal and for public recognition. I worked for four years on this quilt and this piece has given me a lot of recognition."
Has being a winner in the Land's End contest made a difference in your life? Has it changed the way you look at your work as a quilt maker?
"It sure has! I felt Lands' End has an objective eye and appreciated my piece for what it really is."