Guided Primary Source Analysis: Admiral Farragut Enters Mobile Bay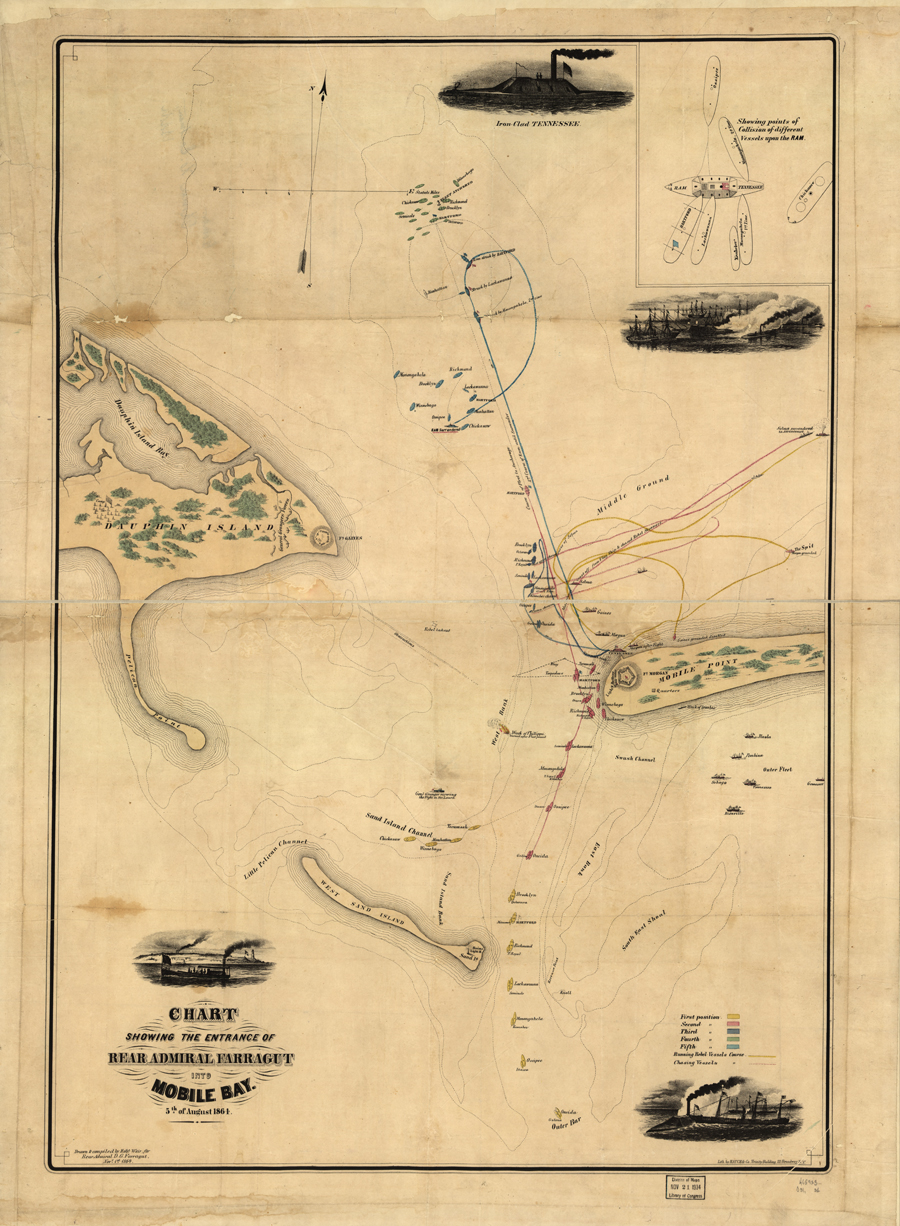 Zoom into this map (online | .pdf) and use the primary source analysis tool (digital | paper) to analyze this source.
Read "Damn the Torpedoes!" from the New York Times Disunion series, then take another look at this map. Explain new insights into this map that you gained.
Analyze another primary source related to the 1864 Battle of Fort Morgan in Mobile Bay. Explain new insights that you now have into this military event.
What other observations, reflections or questions does this source inspire? Let us know!