Today in History: Elias Howe & the Sewing Machine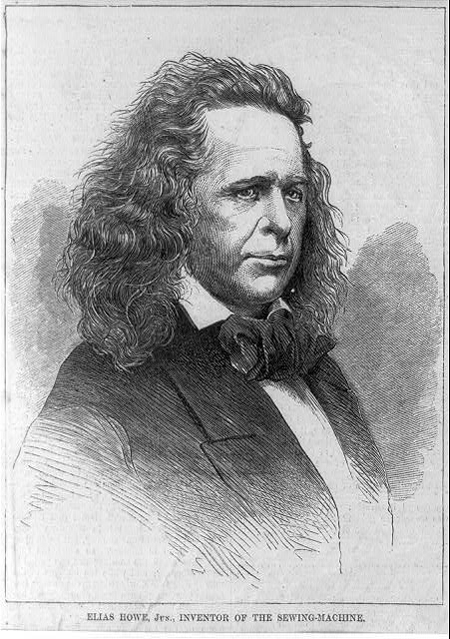 Today in History–July 9–the Library of Congress features sewing machine inventor Elias Howe, born on this day in 1819. Find out more about Howe's struggle to get recognized for his work and how the mechanical sewing machine helped transform the nature of work during the nineteenth century by visiting the Today in History section. Then click the links below to check out this remarkably large list of sewing machine primary sources we stitched together.
Inventor Elias Howe from America's Library
Conquests of invention; Cyrus H. McCormick, Elias Howe . . .
Elias Howe historical newspaper coverage
Sewing machine historical newspaper articles & advertisements
Sewing machine books & articles
Sewing machine life history interviews
Sewing machine recorded oral histories
The Battle of the Sewing Machines In The Muse blog July 9, 2010
Sheet Music of the Week: Sewing Machine – the Musical! Edition In The Muse blog July 11, 2011