Today in History: Battle of Gettysburg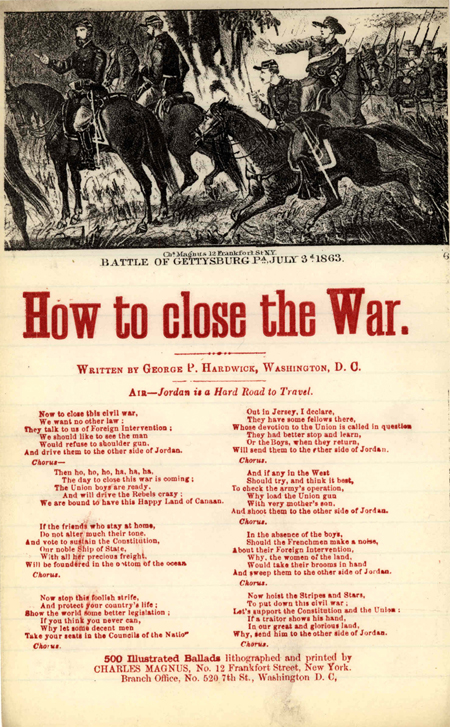 Today in History–July 3–the Library of Congress features the Battle of Gettysburg, which ended on this date in 1863. This three-day battle was won by the Union, but at tremendous cost to both sides–over 51,000 soldiers were killed or wounded. Find out more about this battle in the Today in History section (see July 1 and July 2 as well), then click the links below to access more primary sources related to this Civil War battle.
Letter, Gen. James Longstreet to Col. Edward P. Alexander; and copies of Alexander's battlefield dispatches to Longstreet and Gen. George E. Pickett during the battle of Gettysburg, 3 July 1863
Oral history interview extract, Captured During Longstreet's Charge at Gettysburg
Extracts from Stuart's Report of the Gettysburg Campaign Documenting the American South, University of North Carolina at Chapel Hill
Battle of Gettysburg books & articles
Topics in Chronicling America historic newspapers – Gettysburg (1863)
Battle of Gettysburg sheet music
Learning from the Source: Where Do I Run to? Where Do I Hide?
Related resources