Last Updated on March 12, 2018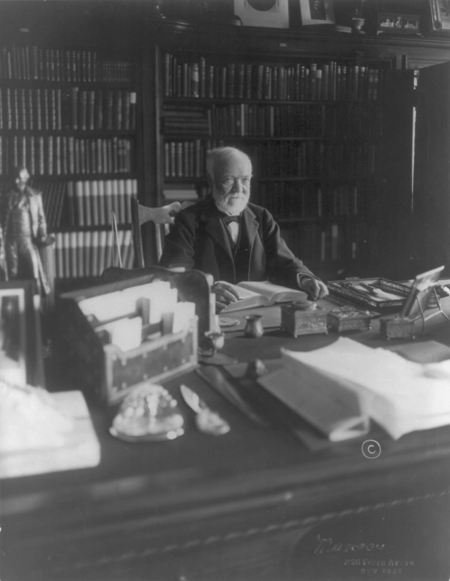 Today in History–March 12–the Library of Congress features Andrew Carnegie, who offered the city of New York $5.2 million for the construction of sixty-five branch libraries on this day in 1901. After selling his steel company for hundreds of millions, Carnegie devoted the rest of his life to writing and philanthropic activities, including building thousands of public libraries across the United States. Learn more by visiting the Today in History section, then clicking the links below.
Andrew Carnegie stories from America's Library
Featured Image: Philanthropist Andy's latest
Andrew Carnegie political cartoons
Books & articles by Andrew Carnegie
Anti-Carnegie scraps and comments (1899)
Topics in Chronicling America – Carnegie Libraries in the United States historical newspaper articles
More Andrew Carnegie historical newspaper coverage
Andrew Carnegie public libraries legislation
'Little Free Libraries' Hope For Lending Revolution (from National Public Radio, All Things Considered March 7, 2012) Two Wisconsin men on a mission to break Andrew Carnegie's record of creating over 2,500 libraries.