Finding Resources: Searching Across LOC.gov

Searching Across LOC.gov
The Library of Congress is continually making improvements to the search functions of the online Library. Although the Library is vast and contains many sections, fruitful searches across LOC.gov are possible.
Keyword Search Tips
Remember when searching for historical primary sources that you may need to try different terms applicable to the time period you are searching and which may be uncomfortable today. For help, consult the Library's Research Guides, which contain strategies for online searching.
Example Keyword Search: "child labor" (quote marks used to indicate exact phrase)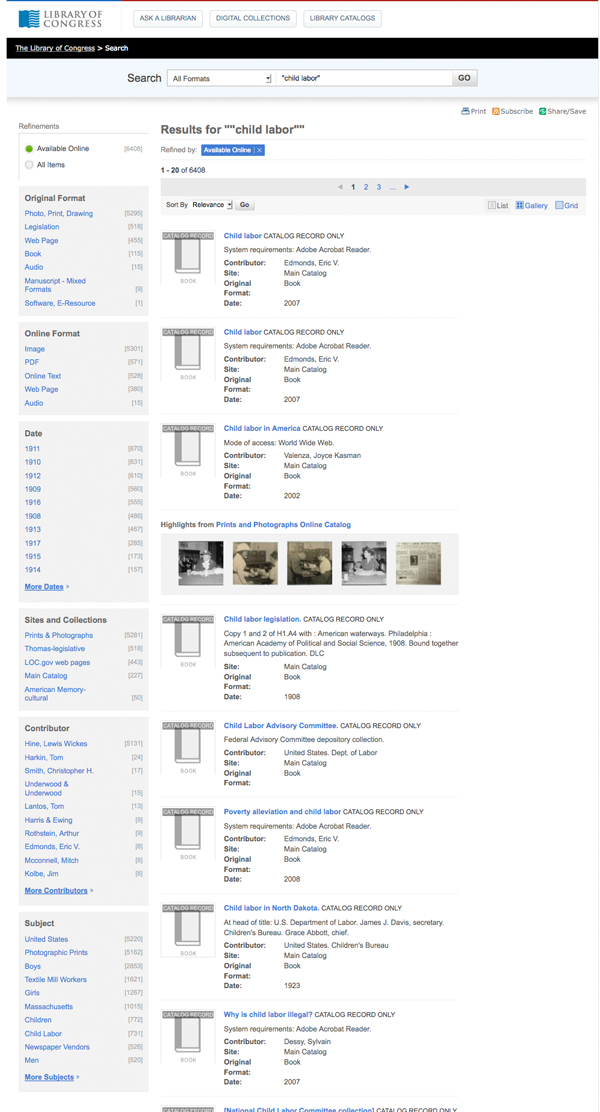 Results Display Options
Sort By: Relevance (default), Title, Date
View: List (default, 20 items per page), Gallery (thumbnail images or icons + title, 40 items per page), Grid (thumbnails, 100 items per page)
Refining: Available Online (default); All Items
Original Format presented in descending order by number of items based on your search and include: Audio Recording; Book/Printed Material; Event; Film, Video; Legislation; Manuscript/Mixed Material; Map; Newspaper; Notated Music; Periodical; Personal Narrative; Photo, Print, Drawing; Software, E-Resource; Web Archive; Web Page; 3-D Object
Additional Sorting Options: Online Format; Date; Location; Part of (divisions and collections); Contributor (creator/publisher), Subject; Language; Access Condition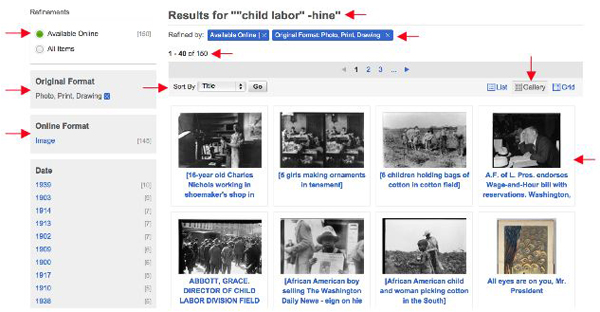 Sharing/Saving Options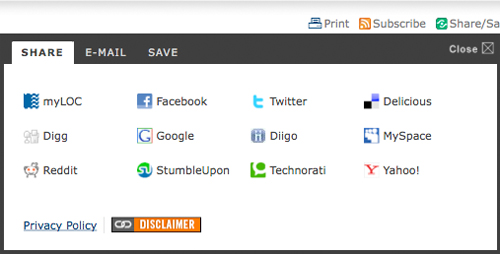 Refining a Search by Subject: Number of Matches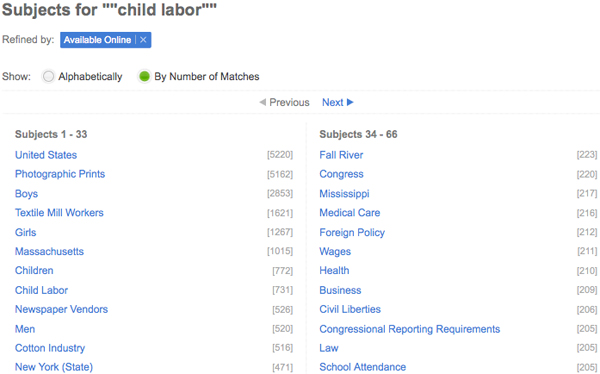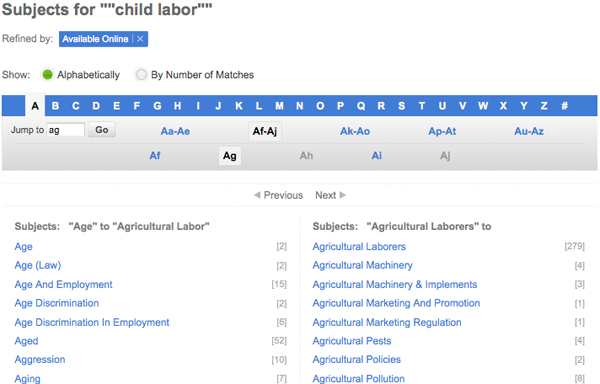 Questions?
Leave a comment or feel free to contact us!