Searching Across LOC.gov
The Library of Congress is continually making improvements to the search functions of the online Library. Although the Library is vast and contains many sections, fruitful searches across LOC.gov are now possible.
Keyword search: "child labor" (quote marks used to indicate exact phrase)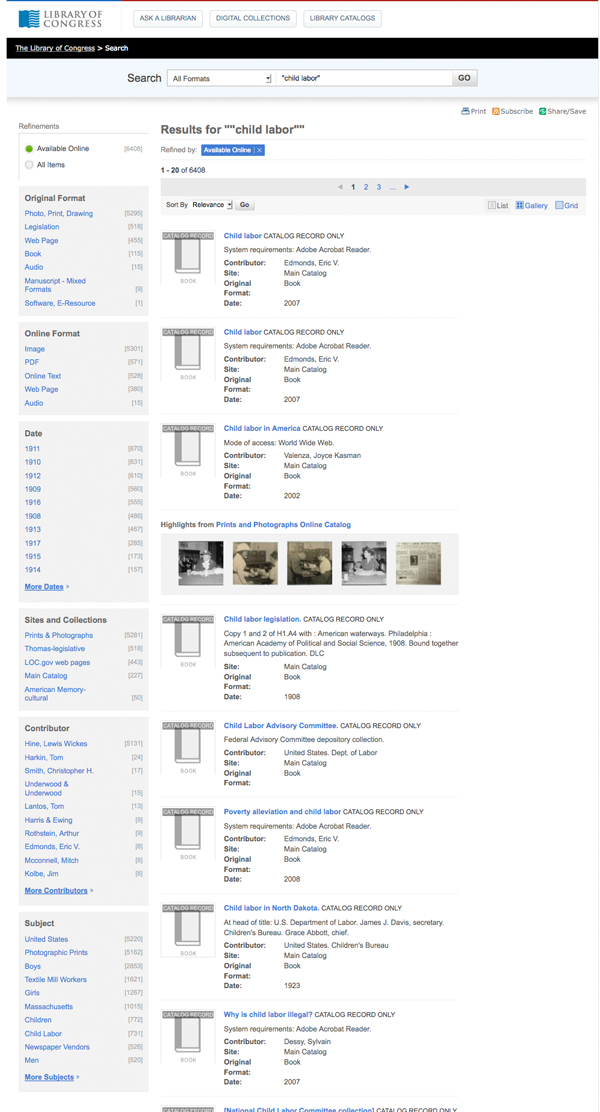 Search Options
Use quote marks to search for an exact phrase.
Sort By: Relevance (default), Title, Date
Result Display: List (default, 20 items per page), Gallery (thumbnail images or icons + title, 40 items per page),
Grid (thumbnails, 100 items per page)
Formats: All (default); Audio;Book;  Film, Video; Legislation; Manuscript – Mixed Format; Map; Music Score; Newspaper; Periodical; Photo, Print, Drawing; Software, E-Resource; Web Page; 3-D Object
Sorting Options: Original Format, Online Format, Date, Sites and Collections, Contributor (creator/publisher), Subject, Location, Language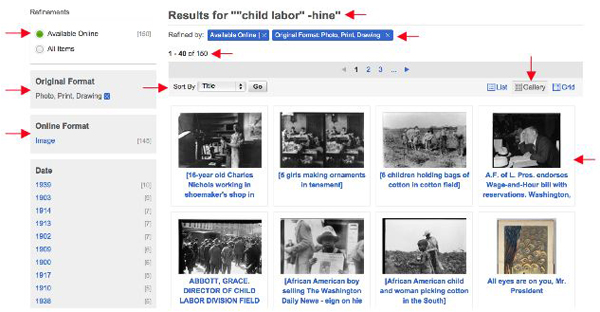 Sharing/Saving Options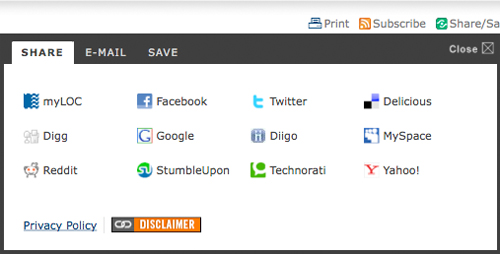 Refining a Search by Subject: Number of Matches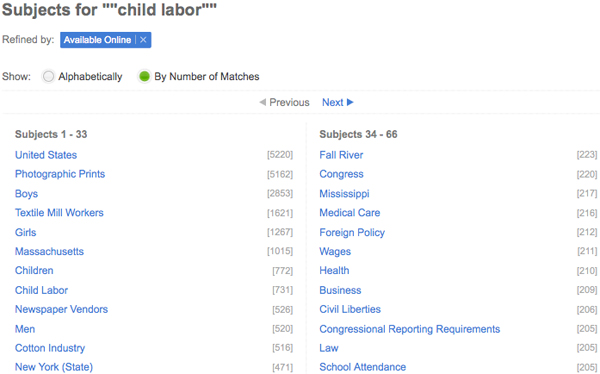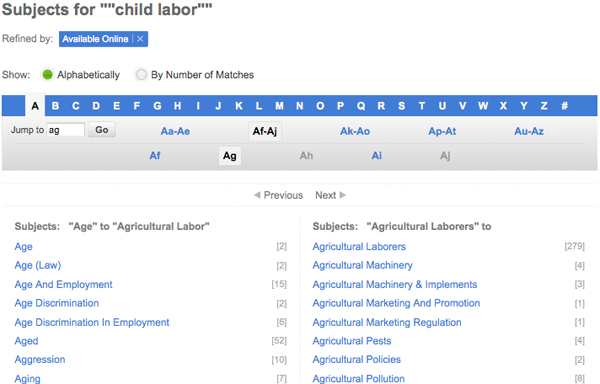 Questions?
Leave a comment or feel free to contact us!