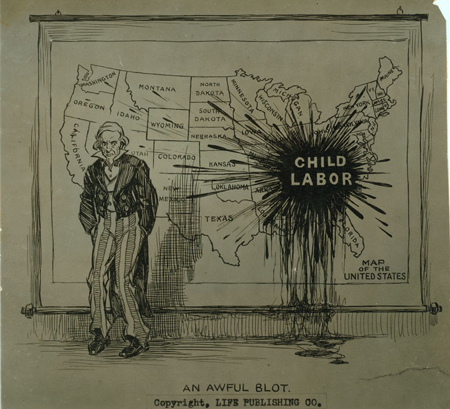 Today in History–November 17–the Library of Congress features reformer Grace Abbott, born on this day in 1878. Abbott gained recognition as an advocate for immigrants while working at the Hull House in Chicago and later fought to restrict child labor as the head of the U.S. Department of Labor Children's Bureau. Learn more about this tireless activist by visiting the Today in History section, then click the links below to access more primary sources and resources related to Abbott and child labor.
Reformer Grace Abbott Was Born from America's Library
Grace Abbott historical newspaper coverage
"What about that child labor law?" New-York Tribune 22 Sept. 1918
Front-page historical newspaper coverage of child labor
Lewis Hine & the Child Labor Committee (American Treasures)
National Child Labor Committee Photograph Collection
Selected images from the National Child Labor Committee Collection
Child Labor and the Building of America
In this lesson, students examine child labor in America from 1880-1920 to gain a personal perspective of how work affected the American child.
Primary Source Spotlight: Labor primary source collections
Primary Source Learning: Labor primary source teaching resources