Today in History: Religious Freedom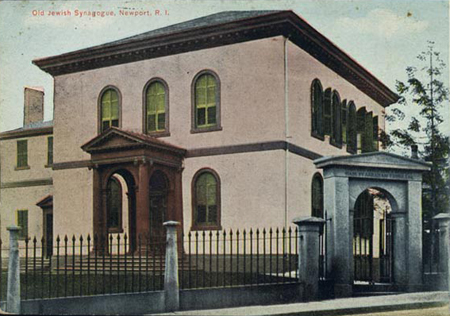 Today in History–August 17–the Library of Congress features a letter dated August 17, 1790 that George Washington penned to Moses Seixas, a prominent Jewish leader in Rhode Island, that articulated Washington's belief in religious freedom and the first presidential affirmation of the free and equal status of Jewish-American citizens.
"All possess alike liberty of conscience and immunities of citizenship It is now no more that toleration is spoken of, as if it was by the indulgence of one class of people, that another enjoyed the exercise of their inherent natural rights. For happily the Government of the United States, which gives to bigotry no sanction, to persecution no assistance requires only that they who live under its protection should demean themselves as good citizens, in giving it on all occasions their effectual support."
Read more of the correspondence between Washington and Seixas, then make new discoveries by visiting the Today in History section and clicking the links below to access related resources.
H.Con.Res.62 07/17/2001 Expressing the sense of Congress that the George Washington letter to Tuoro Synagogue in Newport, Rhode Island, which is on display at the B'nai B'rith Klutznick National Jewish Museum in Washington D.C., is one of the most significant early statements buttressing the nascent American constitutional guarantee of religious freedom
S.Con.Res.16 07/24/2001 A concurrent resolution expressing the sense of Congress that the George Washington letter to Touro Synagogue in Newport, Rhode Island, which is on display at the B'nai B'rith Klutznick National Jewish Museum in Washington, D.C., is one of the most significant early statements buttressing the nascent American constitutional guarantee of religious freedom
Related resources