Today in History: Hurricane Katrina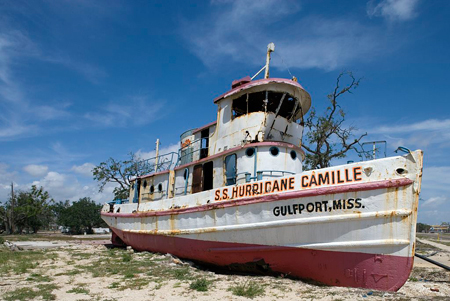 Today in History–August 29–the Library of Congress features Hurricane Katrina, which made landfall on this date in 2005 near Buras,
Louisiana
, and headed north. Two hours later New Orleans' Industrial Canal levee had been breached and within an hour, the neighborhood known as the Lower Ninth Ward was under six-to-eight feet of water. This devastating hurricane caused damage from Texas to Florida, hitting Louisiana, Mississippi, and Alabama particularly hard. Find out more by visiting the 
Today in History
 section, then click the links below to access more digital hurricane resources from the Library.
Hurricane Katrina image set
Hurricane Katrina Oral Histories
Documenting Katrina and Rita in Houston
 webcast
A performance review of FEMA's disaster management activities in response to Hurricane Katrina
2006
Impact of Hurricane Katrina on Roadways in the New Orleans Area
 2007
U.S. legislation related to Hurricane Katrina
Related resources