TPS Consortium Update September 2023
Get content you won't find anywhere else—News, Resources, PD + Other Opportunities & More—with this monthly curated collection of updates from the Library of Congress Teaching with Primary Sources (TPS) program and the TPS Consortium.
Click the image below to delve into the September Update.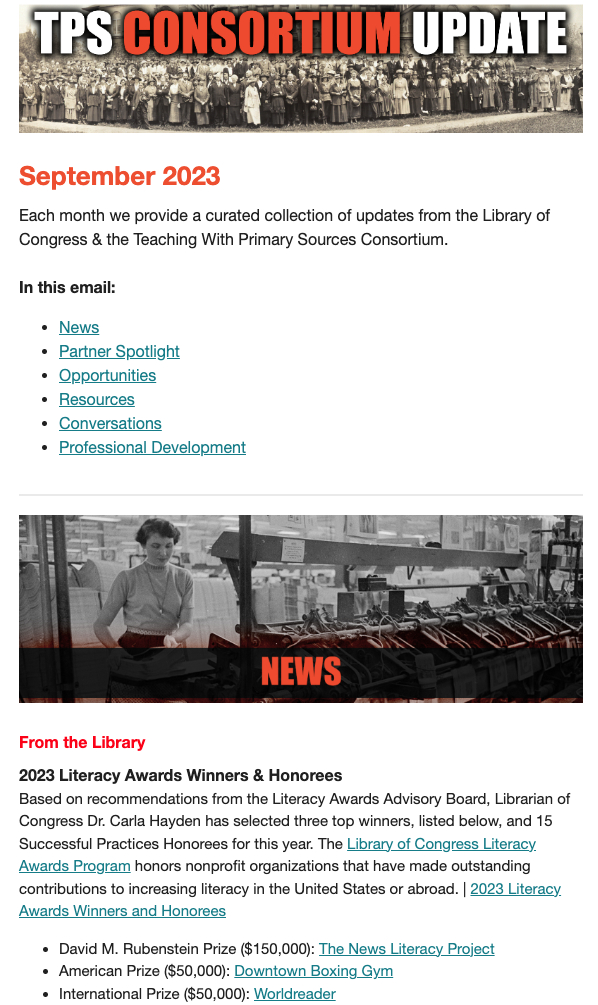 Would you like the TPS Consortium Update to come directly to you? Subscribe!