TPS Spotlight: Resources for Civic Learning Week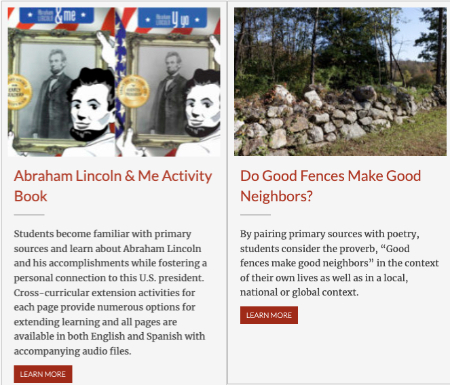 Today, more than ever, we need a fully engaged and informed citizenry to participate in shaping and determining the direction of the United States. The Barat Education Foundation (BEF) has long been committed to civic literacy in the classroom environment, realizing that it can quickly spread to the surrounding school community while enhancing school culture (see Our American Voice). Join BEF in celebrating the first national Civic Learning Week from March 6–10, 2023, with fabulous teaching and learning resources from the Library of Congress TPS Consortium.
Did you know that there are now over 200 lessons accessible from the Citizen U Multidisciplinary Civics Lesson Library? Browse through the selections by sorting on different grade bands (K-2, 3-5, 6-8, 9-12) subjects (Social Studies, English Language Arts, Art, Music, Science, Math, and Spanish), or authors.
Educators who would like help on developing their own multidisciplinary civics lessons, should consider signing up for the Multidisciplinary Civics Micro-credential, which will guide them in using inquiry learning with primary sources to enhance students' civics knowledge, skills, and dispositions across one or more disciplines.
From the Citizen U Civics Resource Center you can also learn about and access the TPS Civics Interactives, digital learning activities developed to provide young people with engaging and meaningful opportunities to learn about Congress and civic participation using primary sources from the Library's online collections. Learn more about some of the TPS Consortium partners who developed these fantastic learning resources.
In recognition of "the intrinsic connection civics has to ELA and literacy education," the National Council of Teachers of English (NCTE), a TPS Consortium partner, has put together a comprehensive set of teacher and student learning resources. Additionally, NCTE, with support from the Educating for American Democracy project, has released a new guide, Reading, Writing, & Raising Voices: The Centrality of Literacy to Civic Education.
There are also lots more civics-related resources to be found right here on the Primary Source Nexus. Be sure to check them out!
PSN Civics Learning Resources
PSN Civics-related Primary Source Sets