Last Updated on November 10, 2021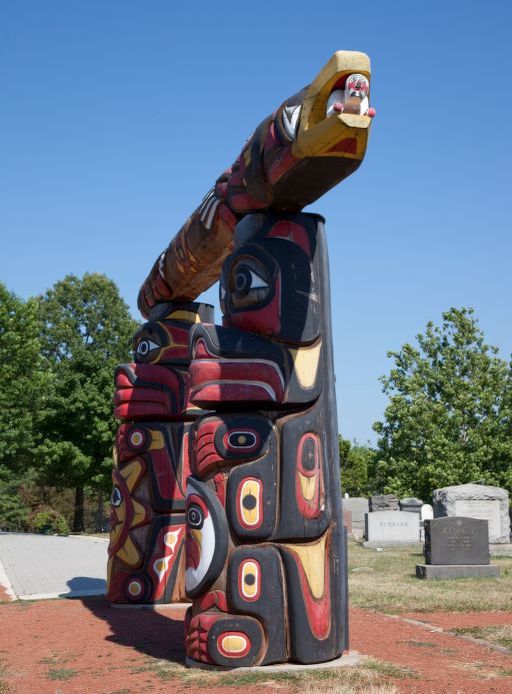 NEWS
Library
Recent Enhancements to Congress.gov
Access
TPS Consortium
The Virtual Ensemble Project
Resources, including diverse arrangements of public domain music from the Library of Congress, as well as information and primary sources about the music, time period, and/or composer, are now available on the Connecticut Music Educators Association website. Access
An article about this project was published in the fall edition of the CMEA News (p. 18). Read
Writer as Reader Workshops
The Bard Institute for Writing & Thinking completed two online workshops in which secondary and college teachers considered "writing to read" TPS materials as a central classroom practice. They also learned writing-based strategies to help students delve into texts that might feel daunting and inaccessible and use tools to slow down their reading, uncover surprising connections, and infer meanings. | More information about the series
EVENTS
Library
Concerts from the Library of Congress 
Premiering on YouTube and Facebook
Pillars of Democracy: Political Parties
John W. Kluge Center
November 18, 4:00-5:00 pm ET | Information | Registration
TPS Consortium
101st National Council for the Social Studies Annual Conference
Virtual ~ November 15-21 | Information | Registration
TPS Consortium Partner Panels
STUDENT RESEARCH
Lynne O'Hara, National History Day; Sarah Westbrook, Right Question Institute; Lisa Berg, Texas State Historical Association; John Walker, PUC Triumph Charter High School
November 20, 12:15 – 1:00 pm ET | Information
INCLUSION, ACCESSIBILITY, AND EQUITY
Rich Cairn, Emerging America: Donna Kiel, DePaul University; Casey Cullen, Westborough High School; Wendy Harris, Metro Deaf School
November 21, 2:30- 3:15 pm ET | Information
CULTURALLY RESPONSIVE PEDAGOGY
Daniella Ann Cook, University of South Carolina; Jessica Ellison, Minnesota Historical Society;  Julia Dawson, W.A. Perry Middle School; Geoffrey Freeman, J.J. Hill Montessori Magnet School
November 21, 11:30 am – 12:15 pm ET | Information
TPS Consortium Partner Presentations 
Opportunities & Resources
OPPORTUNITIES
Library
By the People Campaigns
Teach in Arkansas, Maine, or the West and Want Jason Reynolds to Visit Your School in Person?!
The proposal window to bring the current National Ambassador for Young People's Literature, Jason Reynolds, in person to a participating school in Spring 2022 closes soon. Locations must be rural to be considered. Currently, the Library is prioritizing schools in Montana, Idaho, South/North Dakota, Arkansas, Arizona/New Mexico, and Maine. More information
Application deadline: December 1
TPS Consortium
Journalism in Action Seeks Curriculum Writers
Journalism in Action is a great tool for teaching students about civics, media literacy, history, and inquiry-based skills to scrutinize primary source documents. This coming year they are adding case studies on the ways U.S. journalists covered Native American history and culture and how they covered scientific innovation, as well as more primary source interactives for younger learners, ELLs, and those with learning differences. They're looking for curriculum writers to help with the initiatives. Email Victoria Pasquantonio by November 15.
Action Citizen Needs Your Help
Indiana University's new digital project focuses on the environment. In conjunction with the study of key legislation about clean air and water, endangered species, and forests and treaties, users will engage in primary source analysis showing related citizen action. Please help us identify engaging photos, maps, graphs, political cartoons, or other digitized primary sources from the Library of Congress and other government sources. Questions? Contact Elizabeth R. Osborn | Share sources | Last day to share: November 15
New Perspectives on Primary Sources Project
The National Council for Teachers of English invites high school teachers to apply for a NPPS Project fellowship, which offers approximately 60 hours of professional learning alongside the opportunity to contribute to an instructional unit and chapter for an NCTE edited book. As conditions for travel might allow, participants will be given complimentary registration for the 2022 NCTE Annual Convention in November. Stipends of $2,000 will be offered as well. Applicants must be current educators teaching in classrooms. English, literature, writing, speech communication, media studies, and journalism teachers are all invited.
More information & application deadline: December 1
K-12 Disability History Curriculum Pilot Teachers Wanted
The Emerging America program at the Collaborative for Educational Services seeks teachers to pilot mini-units of a wholly new K-12 Disability History curriculum in winter-spring 2022. From Reform to Equal Rights will present teachable, inclusive lesson plans for history and social studies courses across K-12. Each mini-unit will include 3-5 inclusive lessons. Contact Rich Cairn by December 15 to participate. | More information
Women & the American Story Curriculum Ambassadors Wanted
The New York Historical Society Museum & Library is seeking dedicated, passionate, and enthusiastic K-12 educators from across the country who teach in classrooms, have school/district administrative roles, and/or work as teacher trainers to serve as WAMS Ambassadors. These educators are committed to incorporating more women's voices into their own instruction and helping colleagues do the same. They provide integral feedback on the creation of WAMS materials and design and lead WAMS-inspired professional development in their communities. Prior expertise in women's history is not required – they will train you. | More information | Application deadline: January 3, 2022
RESOURCES
Library
Blog Posts
Podcasts
Access
Living Nations, Living Words Educator Guide
The Living Nations, Living Words project includes a story map and an online poetry collection featuring works by 47 Native American poets. The educator guide includes a video message from U.S. Poet Laureate Joy Harjo, an introduction to the project's themes, classroom activity ideas, and more. It was developed by Library specialists along with an advisory group of educators that included members of the National Council for the Social Studies, the National Council of Teachers of English, and the National Indian Education Association. Access
The National Library Service for the Blind and Print Disabled (NLS) at the Library of Congress
NLS offers a free library service for U.S. residents of any age who are unable to read or use regular print materials because of a disability—like dyslexia or a visual or physical impairment. Services are provided through a network of cooperating libraries across the country. Patrons can access the NLS catalog which includes everything from bestsellers, to biographies and classics—for readers from preschool to premed—in audio or braille for download to personal devices or to be sent to their homes free of charge. In addition, some libraries offer textbooks and children's programming. The NLS collection has titles in Spanish and other languages and has the largest accessible collection of music instruction and appreciation materials of its kind in the world! We encourage educators to get to know their local NLS library which can be reached by calling 1-888-NLS-READ
(1-888-657-7323) and following the prompts to your state. You can also visit www.loc.gov/ThatAllMayRead.
TPS Consortium 
Guide to Student Research and Historical Argumentation
National History Day created this open-access Teacher Guide filled with hints, tips, and activities to encourage student inquiry and historical research. The book targets important historical thinking skills that often challenge students. It provides an overview of the inquiry process, explores primary and secondary sources from the Library of Congress, and helps teachers guide students to construct historical arguments. | Access
New K-5 History Curriculum Materials
History's Mysteries released a new third-grade curriculum unit on Women in the American Revolution including the following three mysteries: Did women fight in the American Revolutionary War?, How did women support the American Revolution without leaving home?, and How did women use their voices to impact the results of the American Revolution? Students learn about camp followers, soldiers, spies, and many other important roles for women in the Revolution. Additionally, students are introduced to important women like Phillis Wheatley, Mercy Otis Warren, Elizabeth Freeman. | Access
History's Mysteries also released three new Introduction to Inquiry mysteries: What can you learn from a hat? (K-1), What are these children doing? (Grades 2-3), and What can you learn from someone's pockets? (Grades 4-5). | Access
Primary Source Sets for Thanksgiving and December Holidays 
These curated sets of primary sources and more resources from the Library of Congress, as well as teaching resources, can be used to help students deepen their learning as many get ready to celebrate upcoming holidays.
Read Iowa History and Goldie's History Kits
These resources, created by the State Historical Society of Iowa in response to requests from K-5 teachers for guidance on how to use primary sources with students, also help educators understand that cross-curricular connections are beneficial to students. Read Iowa History is a series of lesson plans that address the compelling and supporting question contained in each K-5 Primary Source Set. Read Iowa History units are included in the Goldie's History Kits, which incorporate storybooks, photos, and videos of related objects from the State Historical Museum's collections. | More educator resources
Teaching Native History with History's Mysteries
If you or educators you are working with are looking for elementary resources on Native history, check out History's Mysteries Grade 3 Unit on Native Sovereignty and the American Revolution. You might also want to read the blog post, Voices From The First Light: Teach Native Histories By Starting With The Present, which includes some resources for teaching about the Wampanoag Nation today.
TPS Teachers Network Discussions
*Must join / login to participate unless noted otherwise*
Understanding Media Literacy and the Role of Local Journalists
In celebration of Media Literacy Week, PBS NewsHour Classroom hosted its Educator Voice Zoom series with Frances Kai-Hwa Wang, one of NewsHour's newest community correspondents, and Liz Ramos, history teacher at Alta Loma High School in California and curriculum writer for Classroom's Journalism in Action. | Access event recordings
Voices for Suffrage New Game Chapters
Social Agitation takes place in 1870, right after the American Equal Rights Association split. Players are asked to join either the National American Woman Suffrage Association, led by Susan B. Anthony, or the American Woman Suffrage Association, led by Lucy Stone.
Women's Activism takes place during the early 20th century, the height of the women's club movement. Players are asked to join either the National Association of Colored Women, led by Mary Church Terrell, or the General Federation of Women's Clubs, led by Sarah Platt Decker. | Access all 3 game chapters
ONLINE WORKSHOPS/WEBINARS
*Free unless noted otherwise*
Anytime
Virtual Student Workshops
Library of Congress
Tuesdays through Thursdays between 10:00 am and 4:00 pm ET, except for federal holidays, on a first-come, first-served basis and subject to staff availability | Access request form
November
Discovering Science Collections Virtually at the Library of Congress
Library of Congress Science Specialists
November 16 2:00-3:00 pm ET | Information & registration

Achieving the Dream and the Reality of Partisan Politics: Tennessee Women After Ratification
Tennessee Council for History Education
November 16 6:00-7:30 pm CT | Information & registration
Beyond Civil Rights: Dr. Martin Luther King's Activism in the 1960s
National Humanities Center
November 16, 7:00-8:30 pm ET |  Information | Registration (free signup required)
Prints & Photographs Virtual Orientation: Native American History and Visual Culture
Library of Congress Subject Specialists
November 17 3:00-4:00 pm ET | Information & registration
The World of Plymouth Plantation
National Humanities Center
November 18, 7:00-8:30 pm ET |  Information | Registration (free signup required)
December
Will '20s be '30s? Narrative Journalism and Lessons From the Great Depression
National Humanities Center
December 02, 7:00-8:30 pm ET |  Information | Registration (free signup required)
Southern Journey: The Migrations of the American South, 1790–2020
National Humanities Center
December 09, 7:00-8:30 pm ET |  Information | Registration (free signup required)
Tennessee 225: Artifacts Are Primary Sources, Too
TPS Middle Tennessee State University, Tennessee State Museum
December 14, 4:00 pm CT |  | Information | Registration
January
225 Years of Tennessee Stories: Primary Sources and Resources Celebrating the 16th State
TPS MTSU, Tennessee State Library and Archives
January 11, 2022 4:00 pm CT |  | Information | Registration
Science Teaching with Embedded Primary Sources (STEPS) Project
University of Mississippi
Oxford, MS, January 13-14 9:00 am – 4:00 pm ET
$30 deposit, lunch provided – 1.2 CEUs
Registration deadline: January 09 | Information | Registration
February
Introduction to Elementary Inquiry using History's Mysteries
Emerging America
February 09, 4:00-5:30 pm ET
$50 | Information | Registration deadline: February 24
Tennessee State Parks and the History of Water in Tennessee
TPS Middle Tennessee State University, Tennessee State Parks
February 08, 4:00 pm CT | Information | Registration
March
Tennesseans at War During WWII
TPS Middle Tennessee State University
March 08, 4:00 pm ET |  | Information | Registration
America and World Fascism – From the Spanish Civil War to Nuremberg and Beyond
Peter Carroll, Stanford University; Sebastiaan Faber, Oberlin College; Rich Cairn, Emerging America
March 10, 17, 31, April 07, 4:00-5:15 pm ET
$50 (-$7.50 for member districts) – 22.5 PDPs (MA), 1 Westfield State University grad credit available for an additional fee
Information | Registration deadline: February 24
COURSES/COLLOQUIA/MICRO-CREDENTIALS
Anytime
TPS Micro-credentials
National Education Association, Citizen U, Emerging America, Inquiry in the Upper Midwest
Asynchronous with support group on the TPS Teachers Network
Free for NEA members, $75 for all others though free coupon codes are available
Access micro-credentials
Teaching with Primary Sources in the Elementary Classroom
Southern Illinois University Edwardsville, the Collaborative for Educational Services, Mars Hill University, TPS Midwest Region
Asynchronous
Free for Ed Leaders Network members, including all Illinois public school educators
Information
Fall
Fundamentals of Primary Source Instruction & Advanced Primary Source Instruction
TPS Illinois State, TPS Midwest Region
Asynchronous, Fall semester
25 Professional Development Hours (IL) each | Information | Registration
Winter
Science Teaching with Embedded Primary Sources (STEPS) Project
University of Mississippi
Asynchronous, February 04 – April 04
$30 deposit – 1.2 CEUs | Information |
Registration deadline: January 31 | Information | Registration
NASA and the Space Race
National Council of History Education
Kennedy Space Center, Cape Canaveral, FL January 14-16
$500 stipend + 1-year NCHE membership; breakfast and lunch provided | Information | Registration
Teaching the Civil Rights Movement with the Georgia Historical Marker Program
Georgia Historical Society
Mostly asynchronous, January 17 – March 22, with 1-hour online meetings every Tuesday at 3:00 pm ET 
20 professional development hours
Registration deadline: December 07 Information & registration
Finding Americana: Early Music of the 20th Century and Technology
National Council of History Education
Musicians Hall of Fame, Nashville, TN February 17-19
$500 stipend + 1-year NCHE membership; breakfast and lunch provided | Information | Registration
Spring
History on Wheels: Technology and Innovation in America's Auto Industry
National Council of History Education
Henry Ford Museum, Detroit, MI April 22-24
$500 stipend + 1-year NCHE membership; breakfast and lunch provided | Information | Registration
Indigenous Innovations
National Council of History Education
The Museum of History & Innovation, Seattle, WA May 12-14
$500 stipend + 1-year NCHE membership; breakfast and lunch provided | Information | Registration
Summer
Documentary Theatre Summer Institute at Mars Hill University
Mars Hill University-TPS, the Ramsey Center for Appalachian Studies, and Ping Chong & Co
Mars Hill, NC, June 27 – July 01
Contact Bridget Morton for more information and registration details